Ramata, Western Province
With nine provinces, six larger islands and several hundred smaller ones, getting around the Solomon Islands might seem daunting at first. We fly to over 20 destinations with the Solomons, so we're sure to be able to get you close to your destination. Contact us if you need assistance.
Find your destination and information below
Ramata Island is on the Western end of beautiful Marovo Lagoon, the world's longest island fringed lagoon. The island is part of the chain that separates North Marovo Lagoon, about 4 km long and less than 500 metres wide, lying near North Georgia in the Solomon Islands. Ramata Airport is serviced weekly with flights from Honiara taking approximately 1 hour and 20 minutes.
Ramata offers options for accommodation in rustic natural surrounds with traditionally constructed designs that feature unique cultural and traditional arts. The pristine saltwater and sundrenched lagoons sites are famous for water activities and remarkably biodiverse marine life where you can find many species endemic to the Solomons. Uncrowded fishing and snorkelling are two fantastic top activities that will make your experience memorable along with mouth-watering fresh seafood, fruits and vegetables served in local style every day. The island is well-known for traditional local homemade authentic art & crafts including handmade stone carving, baskets and mats.
Aircraft Transfer:
Boat transfers from Ramata Airport are available by local operators. Transfer costs depend on distance.
Main Industry:
The main industries in Ramata are logging, timber milling, and fishing.
Police:
Royal Solomon Islands Police - Phone: (+677) 60999
Main Transport:
Boat is the main transportation link.
Taxis:
There are no taxis in Ramata.
Internet:
Internet coverage provided by Solomon Telekom.
Mobile phones:
Broadband and dial-up services are available.
ATMs:
BSP Agent and Go Money are available.
Tours and Activities
Fishing in Ramata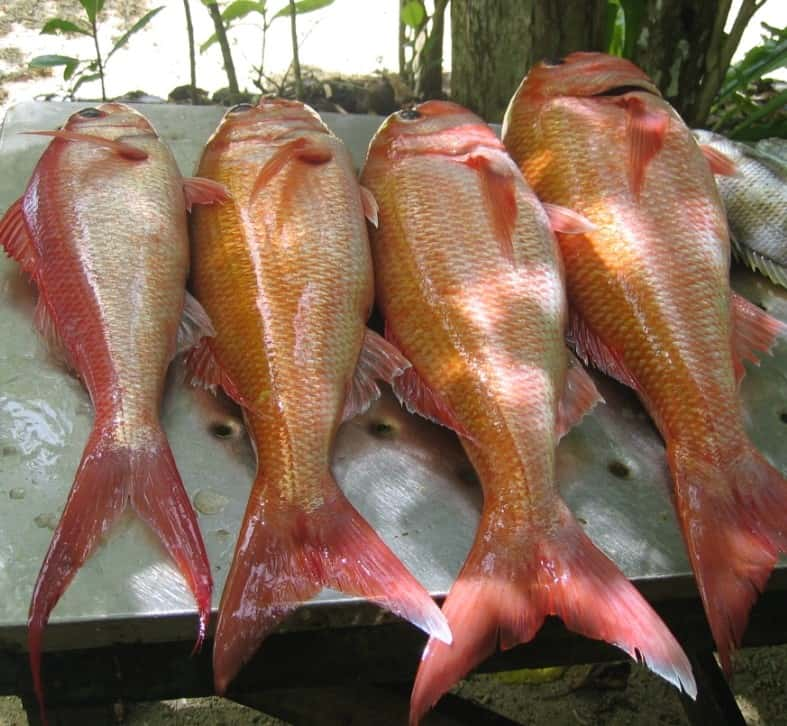 mavo-lodge.com
The area is known for amazing fishing opportunities including reef, wreck, beach and estuary fishing and especially big game fishing, catering to all levels. Besides the bountiful lagoons there are also quiet jungle settings to enjoy river fishing. You can try your hand at line fishing or fish like a local using spears and nets. Find Spanish Mackerel, Wahoo, dog-tooth Tuna, giant Trevally, Red Bass, Coral Trout and more.
Village Visits in Ramata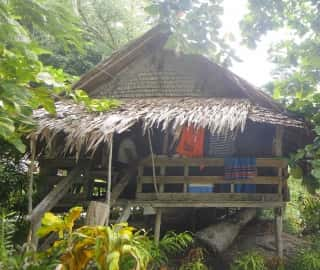 mavo-lodge.com
Take a stroll through one of the friendly local villages, learn about the local culture, traditions, handicrafts, and their livelihood. You may also have the opportunity to assist schools and meet the children to enrich and contribute to their ongoing education. You are also welcome to bring textbooks, pencils, and learning materials to donate.
Accommodation
Mavo Lodge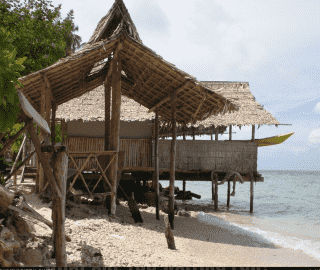 mavo-lodge.com
In traditional style, lodgings are spacious and clean with a rustic feel. There are two twin rooms in the main lodge and two beach bungalows. Keep refreshed with a stocked bar whilst enjoying freshly cooked meals of seafood, locally grown vegetables and fruit. Enjoy fishing, river walks, waterfalls, and explore caves and reefs.