Munda, Western Province, Solomon Islands
Location
Munda is the largest community on the island of New Georgia in the Western Province of the Solomon Islands, and is comprised of a number of villages. Munda is located at Munda Point, at the southwestern tip of the western end of New Georgia Island, with the large Roviana Lagoon just offshore. Munda is a 1-2 hour boat journey or 15 minute flight to Gizo and a one hour flight to Honiara with Solomon Airlines.

History
Munda Airport was initially built by the Japanese in 1942. It was taken over by the Americans in 1943 as a precursor to securing Rabaul, the key control base for the Japanese in the region. Air Solomons still use the same airstrip today. Munda Airstrip is the second biggest in the Solomon Islands and has hosted much bigger aircrafts in past years.

Roviana Lavata was once home to the most notorious head hunters in the Solomon Islands. It is also where Alick Wickham, son of one of the first English Traders to set up in the area, perfected the taptapala, a distinct swimming style used in Roviana. Sent to Newington College in Sydney by his Father, admist fears of his son becoming a headhunter, Alick broke many Australian swim records using the unique stroke. This was later perfected and is now known as the Australian Crawl.
Aircraft:
Dash 8 (DH8-102), Twin otter (DH6)
Aircraft Transfer:
Transfers to and from Munda Airport are available through resort operators.
Population:
Western province: 81,214 (2010 census estimates)
Main Industry:
The main industries in Munda are logging, timber milling, and fishing. In Noro town, 20 minutes by road from Munda, is the Soltai Cannery and the shipping port.
Health Care:
Helena Goldie Hospital - Phone: 62112 / Noro Chemist
Police:
Royal Solomon Islands Police & RAMSI Phone: (+677) 61303 / 61304
Main Transport:
Main transport options include by boat or by vehicle on Munda itself. Taxis and bus services are also available.
Taxis:
There are taxis and bus services to and fro Munda and Noro Road
Internet:
Broadband and dial-up services are available on Munda. Mobile phones and Solomon Telekom SIM cards are available from the Telekom office in Munda.
Mobile phones:
There is mobile coverage in Munda
ATMs:
ANZ Bank in Munda has an ATM with Cirrus and Maestro.
Tours and Activities
Snorkelling and Diving at Munda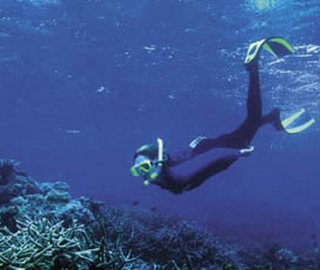 www.mundadive.com
Munda has beautiful clear water and a variety of marine life to explore, making it perfect for snorkelling and diving. The diving in Munda is phenomenal - possibly some of the best in the world. The seabed is scattered with wrecks from WWII that have developed into gorgeous artificial reefs, with fighter planes, bombers, a Japanese Freighter and a US dump site.
Fishing in Munda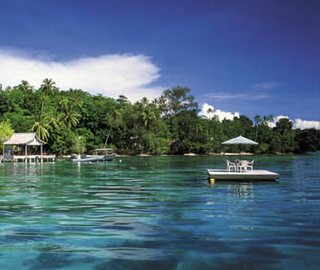 Zipolo Habu resort on nearby Lola Island offers a unique diversity of fishing from saltwater fly, to deep sea fishing. Whether you want to troll for Spanish Mackerel, Sailfish and Marlin or bottom-fish for Coral Trout and Rosy Jobfish, the fishing grounds of the Munda area are unequalled.
Surfing at Munda
The nearest surfing to Munda is at Lola Island in Vona Vona Lagoon. Lola Island is located 11 kms from Munda and has three surf breaks. The best season for surfing near Munda is November to April.
Attractions
World War II
For those interested in war history, the Western Province in general and the Munda area in particular is a goldmine. During WWII Munda was a vital military airfield base and remnants are scattered throughout the region. You can visit two small private museums of WWII relics. One is close to Agnes Lodge and is run by Gordon Beti, and the other is further east along the road, a 20 minute walk from Agnes Lodge.
Skull Island
Located near the mouth of the stunning Vona Vona lagoon, Skull Island is one of the most sacred places in the Munda region. Skull Island features a shrine containing the skulls of Roviana chiefs and warriors from the times when headhunting was considered customary. Skull Island also has an altar to the local fishing gods.
Tetepare Island
www.tetepare.org
Tetepare Island is the largest uninhabited island in the South Pacific covering approximately 118 square kilometres. Tetepare has untouched rainforest, gorgeous coral reefs, captivating cultural sites and unique wildlife. Swim or snorkel in Tetepare's beautiful lagoons, walk in the rainforest, bird watch, relax on the beaches or visit cultural sites from the island's renowned head hunting days.