Solomon Islands: A Diving Wonderland
Solomon Islands is a hidden gem in the South Pacific and has yet to be discovered by tourism masses. When comparing tourist numbers with neighbours Fiji and Vanuatu, Solomon Islands is a lot less visited and, thus, has its special appeal for divers. The Island offers some of the world´s most pristine diving spots, including beautiful reefs, wrecks, big animals, caves and the most beautiful beaches. And the best thing is: All this is not crowded with tourists, but it´s enjoyable and very authentic.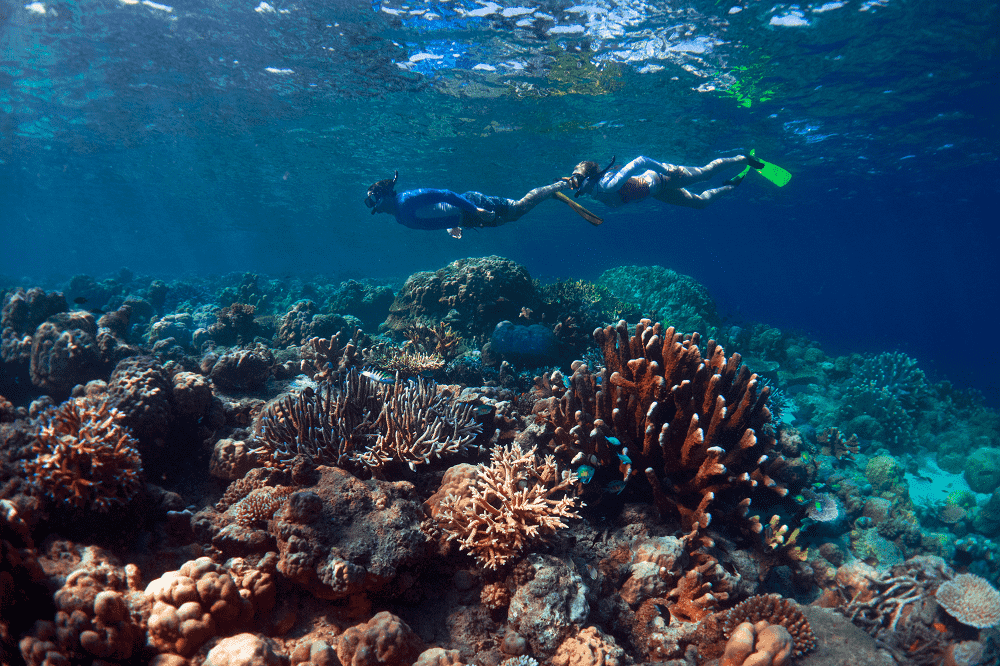 In order to give you an idea of where to find the most beautiful diving spots of Solomon Islands, here are a few tips you might want to consider:
Best areas for diving in Solomon Islands
Florida Islands/Twin Tunnels
The Florida Islands have many excellent dive sites – one of the most famous spots being Twin Tunnels, which are named after two big vertical lava tubes in a seamount. The tubes are right next to each other. You have the option of picking either one of them and swim down to where they join and open up on the side of a reef wall at about 36 meters. The walls of the lava tubes are covered in fans and corals, which makes diving through them an amazing experience. You can observe pygmy seahorses, hairy squat lobsters, cuttlefish, octopus as well as eels, and even the occasional nurse shark all in one dive.
Russell Islands/Leru Cut
The Russell Islands offer beautiful diving spots and absolute highlights are the caves divers have the opportunity to explore there. Leru Cut is one of them and probably the most famous diving spot in the whole country. It´s and indents into the side of a small island, which has a depth of 12 meters. You can surface at the end of the "cut", and look up at huge trees and listen to birds calling - it´s definitely the best of both worlds.
Mary Island
Also known as Mborokua, Mary Island is the best site for divers who want to see barracuda, sharks, and huge bump head parrotfish. To top it all off, you can visit the underwater volcano nearby, which gives off the occasional rumble.
Wreck dives
Near Honiara, there are three Japanese wrecks people dive all the time. Due to their close proximity to Bonegi Beach, locals call them Bonegi 1, 2 and 3. All of them can be reached by simply walking into the water and reach them from the shore. Bonegi 1 is the favourite and most visited wreck with many locals having dived through it many hundred times. There are lots of swim throughs and torpedo holes in the wreck you can go in and out of and enjoy the incredible marine diversity, including sharks, turtles, rays, and snapper.