An Untouched Destination
Searching for one of the last few places on earth that have been spared the ravages of global foot traffic and over-commercialised tourism?
You might have a number memorable vacations to the most popular destinations already under your belt, been on a few 'must see' tours and got the proverbial T-shirt. Although South-east Asian sojourns and cosmopolitan Euro-trips certainly have their merits, there is an emerging trend where discerning travellers are instead searching for the last untouched wonders of the world.
Located in the cerulean blue waters of the South Pacific, lies an exotic island nation made up of nearly a thousand unsullied islands. Known as the Solomon Islands, this unspoilt paradise is an underrated gem that is often overlooked by holidaymakers. Steeped in rich history, natural wonder and buzzing with charming local hospitality, the Solomon Islands is arguably one of the last uncorrupted destinations on the planet.
Underwater Wonderland
This South Pacific archipelago consists of 992 islands and is considered by many diving enthusiasts as an underwater wonderland. The warm sparkling waters of the Solomon Islands offer an enchanting playground that is home to a diverse array of marine life, as well as a spectacular collection of world-class diving sites. The ocean floor offers up many attractions with over 50 submerged WWII relics which can be explored, as well as an incredible array of underwater caves, pristine reefs and spectacular natural formations.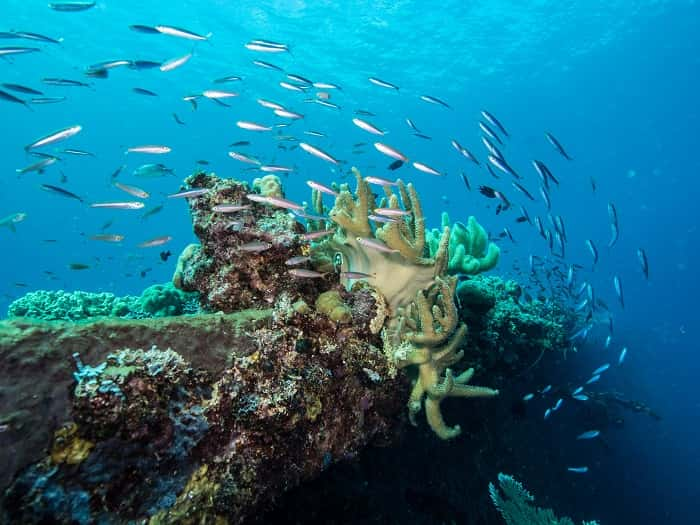 Teeming with Biodiversity
The Solomon Islands are located in one of the most geographically complex regions on the planet. From dense mangroves populating coastal strips to the lush jungle-covered peaks found in the interior of the high islands, you're sure to witness an abundance of breathtaking fauna and flora. There are over 4,500 different plant species covering the expanse of the archipelago, 3,200 of which can be found nowhere else. Its varying landscapes are home to a number of unique bird species which are endemic to the islands, while its surrounding waters are well regarded as one of the most biodiverse ecosystems that still remain.
Rich in WWII History
Few people know about the significant role that the Solomon Islands played in the Pacific region during World War II. The aftermath of war has left a lasting impression on the island with remnants of downed aircrafts and sunken warships scattered across the islands, leaving a constant reminder of the battles won and lost. If you're a history buff, you'll be excited to learn that there are a number of fascinating WWII attractions which can be visited and explored. You'll even find a few located on the bottom of the ocean floor, offering up a unique way to experience a piece of history.
Laid-back Island Life
The heartbeat of this island nation is without a doubt it's vibrant and warm people. You'll find local hospitality in abundance here. The Solomon Islands have a small but growing population of just over 550,000 people who are fiercely proud of their unique heritage and culture. Visitors to these shores can experience a melting pot of cultures that includes Melanesian, Polynesian, Micronesian, Chinese and European influences. It's one of the last places that you'll still be able to experience an authentic island-style charm.
Although the Solomon Islands have experienced an uptick in tourism over the last decade, it still receives far fewer visitors than its more popular neighbours Fiji and Vanuatu. A trip to this virtually untouched wonder means that you're likely to enjoy the archipelago's bounty of local attractions without rubbing shoulders with hordes of tourists and holidaymakers. This means that visitors to the Solomon Islands are likely to experience their own version of an unspoilt paradise- making it a truly unique destination.