Lifting the lid on Renbel Province
Both Rennell and Bellona, collectively known as Renbel, are both Polynesian-inhabited islands within the predominantly Melanesian Solomon Islands.
Culture
Comprising of two inhabited atolls, Rennell and Bellona, Renbel is one of the nine provinces of the Solomon Islands. Both Rennell and Bellona are Polynesian-inhabited islands within the predominantly Melanesian Solomon Islands.
The names the islanders used for self-reference are Mungiki (Bellona) and Mungava (Rennell), meaning 'small mountain' and 'large island' respectively ('mu' meaning island or mountain, 'ngiki' meaning small and 'ngava' meaning large. Young people on both islands sometimes use the name 'Avaiki' for both islands.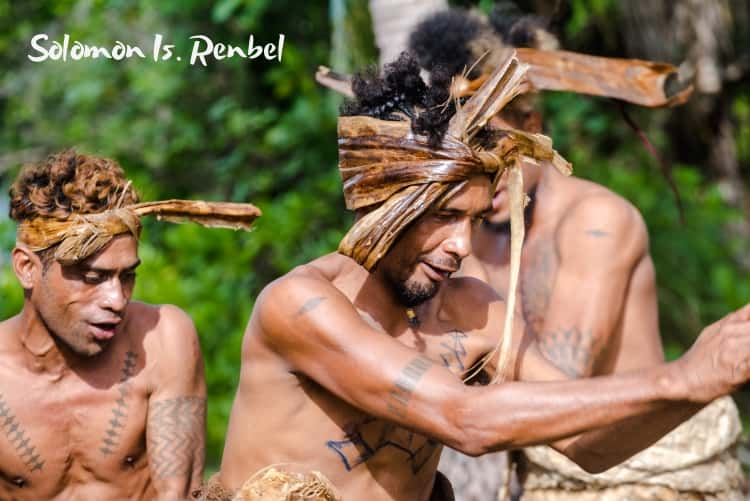 Photo credit: Tourism Solomons
Sightseeing & Activities
Rennell
Lake Tengano, on Rennell, is 27 kilometres long and nine kilometres wide making it the largest in the South Pacific. At the western end of the lake, there are some islands. In addition to the unique wildlife in the area, there are also the sunken remains of several Catalina seaplanes from WWII.
There are various caves on Rennell with streams that offer a refreshing dip. Ask the locals to take you on a tour.
AND Canoeing in a dugout canoe is a nice way to drift around the Lake
Snorkelling can be done at various places around the island. Diving is also a good possibility, around some of the wrecks at Lake Tegano for instance, but you will need to bring your own gears.
Bird watching – Rennell has some six endemics, all of which can be found close to Tigoa airstrip if you take a local guide and use the logging tracks nearby. A two-night stay is well worthwhile either in one of the very simple guesthouses at Tigoa, or several small lodges at the World Heritage-listed Lake Tengano, but this is several hours drive away on a bad road.
You can expect to see the striking and quite vocal Rennell Shrikebill, Rennell Starling, Rennell Fantail, Rennell White-eye, Islands Thrush, Bare-eyed White-eye and the elusive Rennell Whistler, while the local form of Melanesian (Collared) Kingfisher is quite distinctive and shared among Melanesian countries. Silver-capped Fruit Dove is another local species, and both Pacific and Island Imperial Pigeons can be seen, Also the delightful thumb-sized Finsch's Pygmy-Parrot, which creeps about on mossy limbs. Song Parrots can also be seen around an outlying population of Brown Goshawk is also resident as are endemic races of Australian Grebe and Australian White Ibis.
Bellona
Some of the best places to visit are Aotaha (an incredible cave) located on the foot of the highest point of Bellona Island, One Bay, perhaps the most beautiful part of Bellona Island with a mile-long beach, shallow beautiful water, and calm blue water, and Tungua Beach: located in the west end of Bellona, renowned for its beautiful white sandy beach and caves.
Mangokuna: Another place crucial to the history of the Bellona tribe.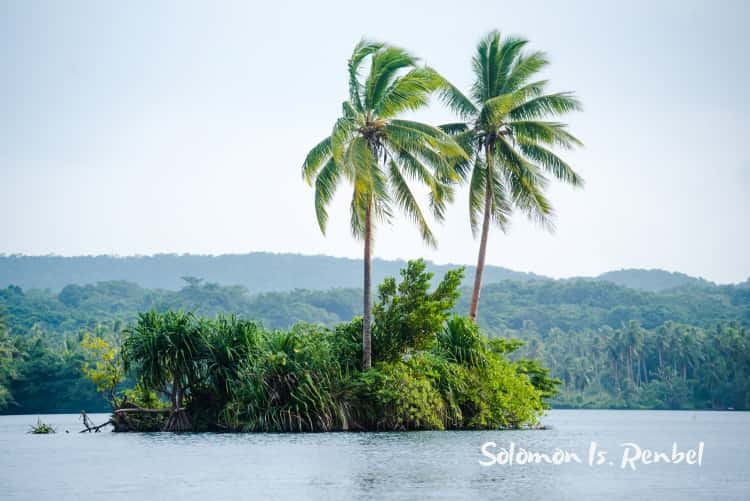 Photo credit: Tourism Solomons
Events & Festivals
Renbel's Second Appointed Day marks on 20 July the establishment of the local provincial government for the Rennell and Bellona province and its inhabitants. The day is celebrated as a public holiday with sports, speech, cultural demonstrations and processions. Flying Fish Season (Tauika) – The flying fish event recalls a special and very traditional way of fishing done by the people of Bellona in the olden days. The event usually takes place at night time. A must-see event when travelling to Bellona.
Accommodation
There are various accommodations types on offer in both Rennell and Bellona with options including guest houses, budget lodges, bungalows and more. The eastern part of Rennell has overwater bungalows along the lake. Altogether there are 18 places to stay. For more information contact Tourism Solomons.
Food and Drink
Guesthouses in Renbel provide their guests' meals comprising mainly local fruit and vegetables and seafood. There is no running water on Bellona, only rainwater but the islanders are accustomed to drinking coconut juice. If you wish, you can take your own mineral water with you.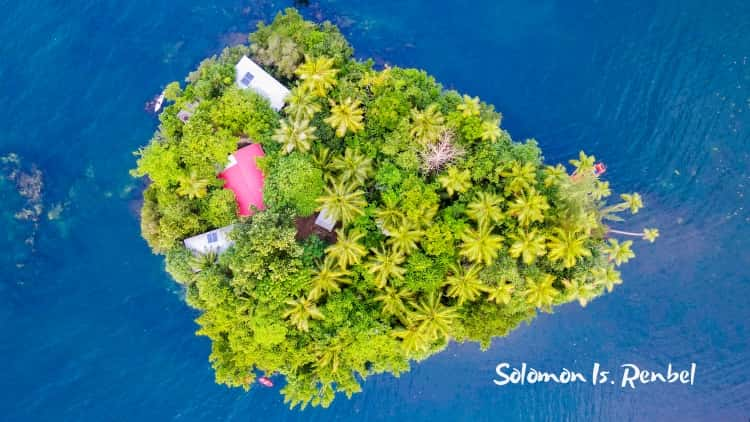 Photo credit: Tourism Solomons
Getting around
Rennell airstrip is located in the flatter western half of the island. Solomon Airlines' Twin Otter aircraft fly to the island three times weekly (Tuesday, Wednesday and Thursday). The airline services Bellona twice-weekly (Tuesdays and Thursdays). You can make your bookings in the airline's Honiara office, Point Cruz or call them on 20031. The easiest way is to book online.
There are occasional boat services travelling to Lavangu in Eastern Rennell. The trip takes a day and a half from Honiara. Conditions on the boats in the Solomon Islands are basic at best and sleeping on deck is normal.
Getting you from Tigoa airport to Lake Tegano takes about three hours in good weather travelling aboard four-wheel-drive vehicles on a 46-kilometre journey.
Bicycles are an ideal way to get around Bellona. If you stay at the lodge or guest house at the end of Bellona Island and want to go to the airstrip or to the other end of Bellona, you need a bike.
If you want to experience more about the Polynesian culture, the people, local cuisine, history and the wildlife, come visit Renbel province.
Tours and Activities
Snorkelling in Rennell Island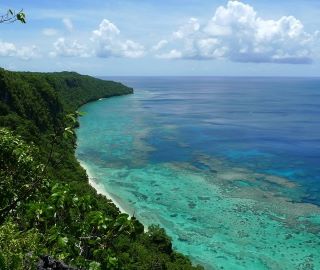 Rennell is the largest raised coral atoll in the world. There are various spots on the island that you can snorkel, one being Lake Tegano. There is a bomber submerged in the lake which is interesting to explore whilst snorkeling.
Wildlife on Rennell Island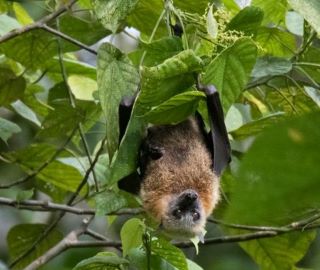 A nature paradise and home to several endemic species, including the Rennell Starling, the Bare-eyed White-eye, the Rennell Shrikebill and the Rennell Fantail. The province also has 730 insect species, an endemic orchid near Lake Tegano, two endemic species of Pandanus, the Rennell flying fox and an endemic lake sea snake.
Attractions
Lake Tegano at Rennell Island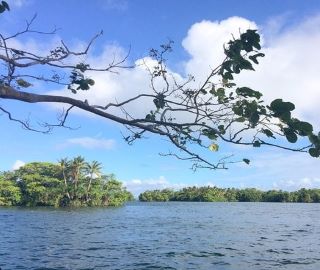 www.tripadvisor.com.au
Explore this World Heritage Listed lake with its abundant wildlife unique to the area or see the remains of Catalina seaplanes used in World War II, some being in shallow waters. There are also about 200 islets and various caves in the area, streams to swim in, and opportunities to canoe on the lake using traditional dugout canoes or sea kayaking organised through nearby accommodation.
Tapuna Caves at Bellona Island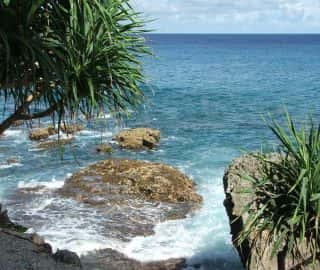 The Tapuna Caves have an incredible history. This is where the original inhabitants of Bellona (Hiti) used to live.
One Bay at Bellona Island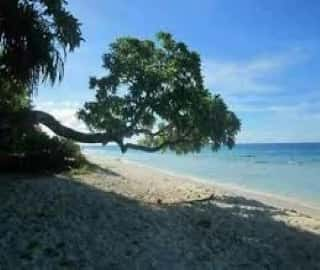 One Bay is the most beautiful part of Bellona Island with a mile long beach, shallow beautiful water, and a calm blue water. Perfect for relaxing and swimming.
Ahanga at Bellona Island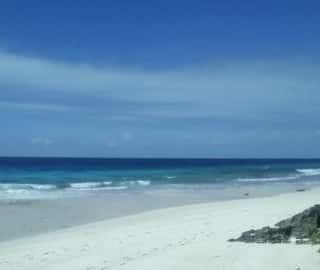 The West end of Bellona and the lowest part of Bellona Island is Ahanga. With white sand and a beautiful setting, you can also see the most incredible sunsets from here.
Accommodation
Moreno Guest House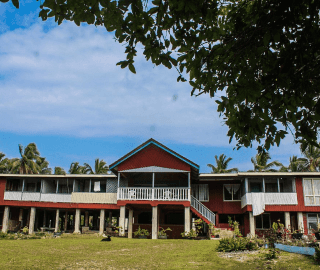 www.visitsolomons.com.sb
Conveniently located 3 minutes walk from the airport, the guest house has 12 rooms with self-catering facilities. Ideal for birdwatching, the nature trails start just behind the guest house. There are 6 species of bird in the area which will delight any twitcher to find.
Motumahi Lodge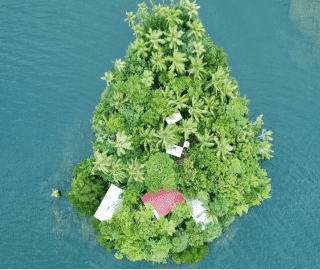 www.facebook.com
The island is small which allows you to have unique island experience in one of the most unexplored places in the Solomon Islands. The lodge is located in Lake Tegano and there are only two bungalows, one set up for families and the other for two couples. There is a shared shower and flushable toilets.
Ever Green Lodge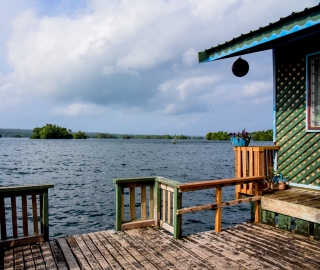 www.facebook.com
Located in Niupani Village in East Rennell about 3 1/2 hours drive from Rennell Tingoa Airport, Ever Green Lodge provides a natural respite on the shores of the World Heritage-listed Lake Tegano. Their bungalows and shared self-catering kitchen and bathroom facilities provide a comfortable retreat surrounded by nature to enjoy birdwatching and swimming.
Aotaha Cave Lodge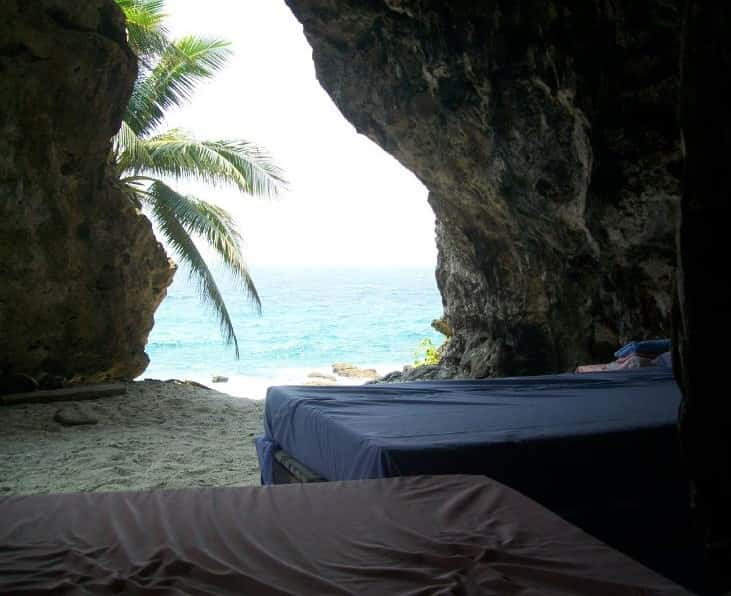 aotaha.wordpress.com
Come and stay in a place where time stops. Aotaha is a fascinating cave located on the foot of the highest point of Bellona Island. Its a refreshingly different experience for those with an adventurous spirit. The on-site accommodation is basic however includes meals and the experience is truly unique, peaceful and off the tourist trail.