Idyllic Isabel Province
Santa Isabel is one of the Solomon Islands' nine provinces and is located on the south-western edge of this amazing 992-island archipelago.
Consisting of the main island of Santa Isabel, which is the longest island in the Solomon Islands chain, and several smaller islands, the province stretches like a string of emerald green pearls from the Arnavon Islands bordering Choiseul Province on the western flank to Onogou Island bordering with Malaita Province to the east.
The main island was known as 'Bugotu' before European contact in the shape of Alvaro de Mendana y Niera, the Spanish explorer who arrived in the Solomon Islands in 1568 and gave the Spanish name 'Santa Isabel' to his 'discovery'.
In 1885 Santa Isabel became a German Protectorate until 14 November 1889 when, under the Treaty of Berlin, Santa Isabel was transferred to the British Solomon Islands Protectorate.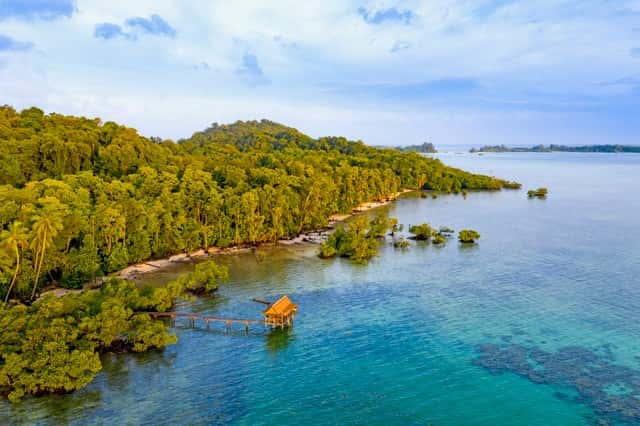 Image credit: Tourism Solomons
Geography
Provincial Capital: Buala Township

Area: 2,999 km2 (1,158 sq mi)

Population: 34,548 (2019 census)

Highest elevation:1,120 metres

Length: 200 kilometres
Getting there
There are currently two active airstrips on Isabel Province, at the provincial capital, Buala, and also Suavanao. Solomon Airlines flies from Honiara to Buala and Suavanao on Mondays and Fridays.
Places of Interest
Buala Township
As the capital of Isabel Province, Buala boasts a number of accommodation choices. These include Ghaseali Resort, which has recently become the leading tourism accommodation operation in the district, and Famene Rest House which offers modern apartment-style accommodation along with Maringe Lagoon Lodge. Jejevo Station and Buala Village also provide accommodation in their own class and style.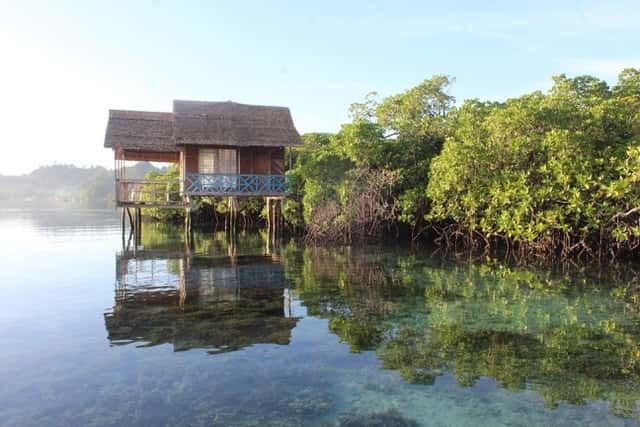 Image credit: Tourism Solomons
Activities in and around Buala.
Hiking Mount Tirotonga is a must and the area is a bird-waters paradise with species including the rare endemic bird Black-eyed Peter, unique to Santa Isabel.
Papatura Island Retreat on Papatura Ite (small Papatura)
Just a five-minute boat ride from Suavanao Airstrip, Papatura Island Retreat is the jewel in the crown of Isabel Province and the region's first world standard tourism facility.
Owned and operated by the Blanche family from Brisbane, Australia, Papatura Island Retreat offers accommodation for up to 30 guests in traditional 'leaf haus' bungalows with full resort services. Papatura Island Retreat Retreat offers excellent fishing and awesome surfing, world-class reefs for snorkelling, great tropical rainforest walks, and a true cultural experience.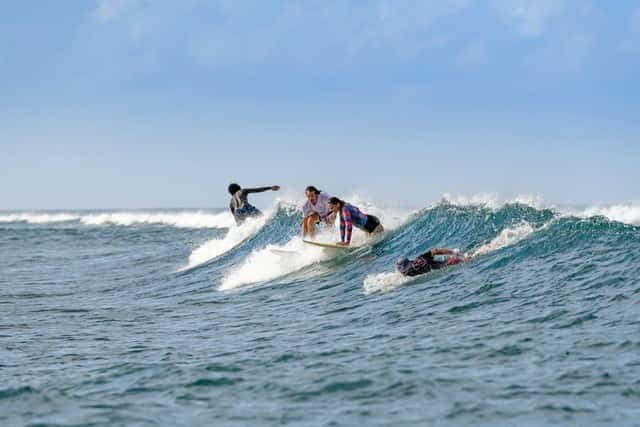 Image credit: Tourism Solomons
Kia
Kia Village is the second-largest settlement in Isabel Province, hosting a number of village rest houses that are experienced in providing hospitality to visiting guests, friends and relatives, and transit passengers. Visitors to Kia have a wide choice of things to do while there. They can choose from simply enjoying the laid-back village setting, going fishing, canoeing, or joining surfers on the outer reef waiting to catch pristine and best of all, uncrowded waves.
An alternative to Kia is the Noguna Home Stay on Barora Fa Island. Noguna Homestay offers accommodation for families and groups of up to 10 people. Two other similar operators on Barora Fa Islands are Isaisao and Vavaghio. Surfing and fishing are the major attractions for these operators.
The Arnavon Islands
The Arnavon Islands is the only mass-marine and terrestrial community-managed conservation area in the Solomon Islands. It is also one of the oldest conservation in the southwest Pacific. This area of 127 square kilometres of the sea has five islands and is rich in marine and terrestrial habitat, including a turtle sanctuary. Visits to the Arnavon Islands can be arranged in Santa Isabel.
Visitors to the Arnavon Islands, who need permission to enter the area, have the opportunity of a lifetime to experience a 25-year-old conservation program focusing on the Hawksbill turtles and other marine species which can be found on the 40,000 acres of land and sea that comprise this Island group.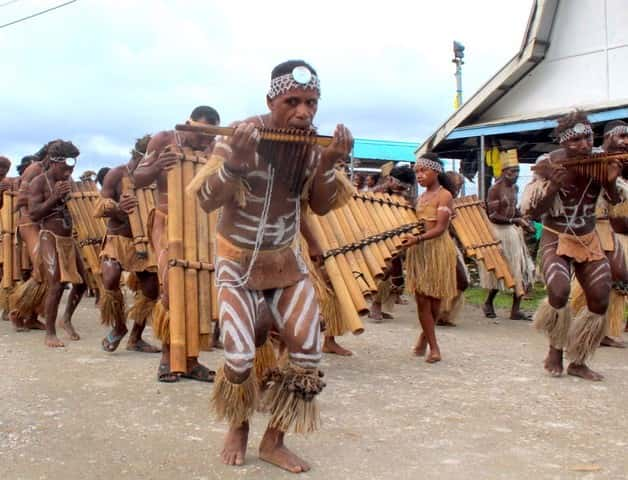 Image credit: Tourism Solomons
Festivals in Santa Isabel
The annual celebration of Isabel Province's 2nd Appointed Day 2nd June is one of the best times to see the Santa Isabel people in celebratory mode but the great thing about Santa Isabel is that you can pretty much see an annual event in just about every village in the region throughout the year.
A true showcase of Santa Isabel culture, the Kodili Festival is a biennial event and involves cultural groups from the province's16 wards and offers a superb opportunity to see demonstrations of time-honoured traditional practices which have been passed down from mother to daughter and father to son to this very day.
Other cultural events include the Pohga Festival of the Mountains of Tirotongna and the Gao/Bugotu Cultural Festival
In fact, a visit to Santa Isabel Province offers endless activities and things to do:
Fishing – go fishing to catch dinner be it by spearfishing, using fishing nets, trolling, bottom fishing, and other traditional methods

Bushwalking – with many different treks to choose from, including with the locals to find betel nut, hunting, collect medicine, collect firewood, collect cooking materials, building materials, to find peace and solitude and sometimes, just for leisure.

Canoeing – there are always opportunities to go canoeing in dugout canoes which are the main and very traditional form of transport in this area. You can join the local people when they go fishing, visit other villages, collect coconuts, firewood, stones, food – all sorts of things and sometimes, just for fun.
​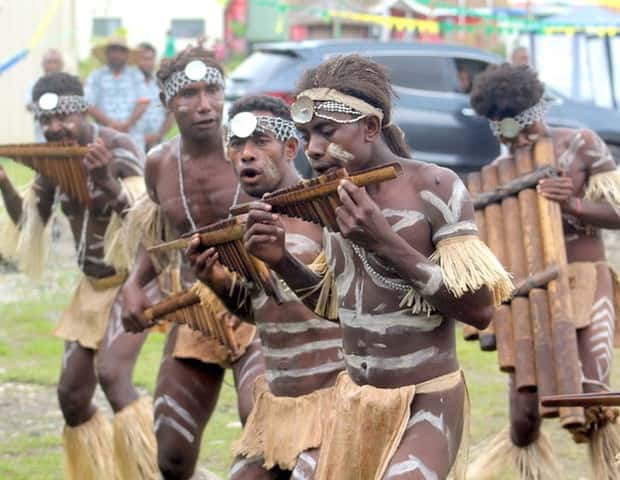 Image credit: Tourism Solomons
Isabel Province is a must-visit destination
Alike many of its sister provinces in the Solomon Islands, this relatively undiscovered part of the archipelago is rich in culture and history and the people who live here are as warm and generous as their counterparts in the far-flung reaches of this unspoiled region and like nothing better to show off their beautiful home whenever they have the opportunity.