Gizo, Western Province
Location
Gizo is the capital of the Western Province and is the second largest town in the Solomon Islands. Gizo has a small landing strip on the nearby island of Nusatupe to the north east of the town, making it relatively developed compared to other settlements in the general area.
Gizo is situated on Ghizo Island approximately 380 kilometres west-northwest of the capital of the Solomon Islands, Honiara, and is just southwest of the larger island of Kolombangara. Gizo is located beside Ghizo Island's only sea port and is only a five minute boat ride away from Solomon Airline's domestic airport which offers daily flights connecting to Solomon Islands capital, Honiara. The flight from the capital takes about one and a half hours.
Aircraft:
Dash 8 (DH8-102), Twin otter (DH6), Islander (BN2)
Aircraft Transfer:
Transfers from Gizo Airport are available by boat at $100 per person (subject to change), and Gizo Hotel guests have complimentary transfers.
Population:
Western province: 81,214 (2010 census estimates)
Main Industry:
The main industries for Gizo are tourism, and the local produce market.
Health Care:
Gizo Hospital - Phone: +677 60 224
Police:
RSIP (Royal Solomon Islands Police) and RAMSI presence in Gizo - Phone: (+677) 60966
Main Transport:
Main transport options include a boat or by vehicle on Gizo itself. There are also a number of taxi services in Gizo.
Internet:
Broadband and dial-up services are available in Gizo.
Mobile phones:
Mobile phones and SIM cards are available from the Telekom office in Gizo.
ATMs:
ANZ Bank in Gizo has an ATM with Cirrus and Maestro.
Tours and Activities
Dive at Gizo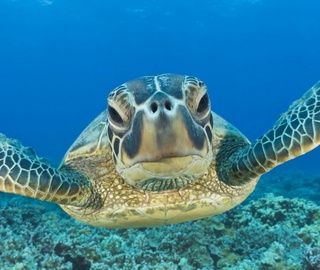 There are over 15 world class dive sites around the Gizo area ranging from manta ray dives, coral dives, and famous World War II relics including the renowned Toa Maru No. 2 Dive plus a host of Japanese and American fighter planes dive sites.
Surf at Gizo
Great breaks can be found off Gizo, including Paelonge which can be easily reached with a short paddle from Gizo village. The best time for surf in Gizo is between November and April.
Fishing in Gizo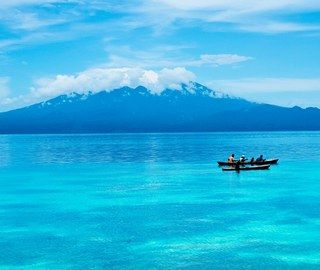 Some of the best fishing grounds in the Pacific are no more than 30 minutes by outboard motor from Gizo.
Attractions
Plum Pudding / Kennedy Island
An island shaped like a plum pudding, named after JFK, former president of the USA who swam ashore after his Torpedo boat (PT109) got rammed off the coast of Gizo Island by a Japanese destroyer. JFK carved a message into a coconut from Plum Pudding which was delivered by locals to the Coast Watch Commander Evans in nearby Vona Vona. It read "Naru isl/native knows posit/he can pilot/11 alive/need small boat/Kennedy".
Hiking in Gizo
Kolombangara is a dormant or semi-extinct volcano last active around 10,000 years ago. Climb one of Kolombangara Island's mountains to experience panoramic views across Gizo and the Vona Vona lagoon.
Imbu Rano Lodge
The amazing biodiverstity surrounding Imbu Rano Lodge guarantees a unique and relaxing experience. Located inland, overlooking the valleys leading to Mt Rano's crater on Kolombangara Island, Imbu Rano Lodge provides birdwatchers and nature devotees easy access to upland forests and its amazing flora and fauna.