Wonderful Western Province
Located in the far western reaches of the Solomon Islands archipelago, the Western Province is dubbed the 'mecca of tourism' due to the large volume of visitors it receives.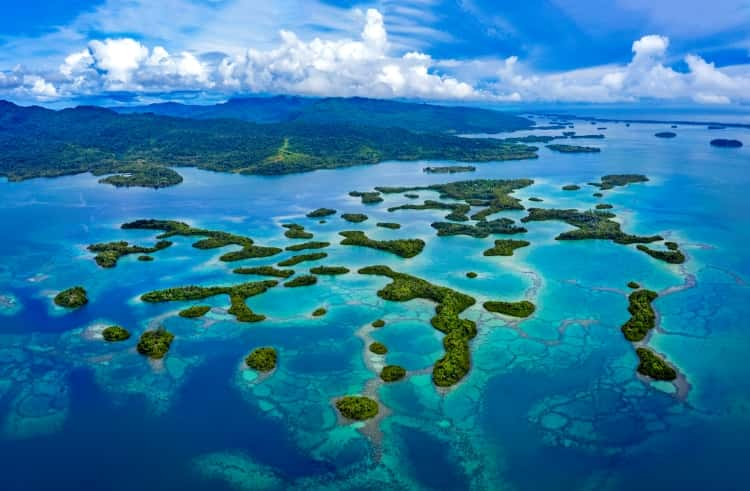 Photo credit: Tourism Solomons
Renowned for its beautiful islands, amazing underwater world attracting hundreds of SCUBA divers, unspoiled coral reefs, WWII wrecks, and a rich cultural history, the Western Province is, as per its name suggests, located in the far western reaches of the Solomon Islands archipelago.
Long dubbed the 'mecca of tourism' due to the large volume of visitors it receives every year, and certainly the biggest tourism drawcard outside of Honiara, the province's main islands comprise New Georgia, Vella Lavella, Kolombangara, Rendova, Ranongga, Vangunu, and the Shortlands.
The region's natural bounty includes the World Heritage-nominated Marovo Lagoon, the world's largest saltwater lagoon and home to a teeming array of marine life.
And another nearby natural wonder, the daily Kavachi submarine volcano show offers an extraordinary display of the power of nature at work.
People and Culture
The Western Province has a population of approximately 94,209 according to the 2019 census report, predominantly of Melanesian background but a large number of Gilbert Islanders have made the province their home too in recent times.
This melding of two people has created a culture that makes the Western Province stand apart from other areas of the Solomon Islands with a wealth of music and dance and intricate and exceptionally beautiful arts and crafts.
Today's Western Province people are certainly a long way away from the fierce headhunters who once roamed the lagoons and islets but great pride in their ancestors is firmly instilled.
For the curious adventurers, there are opportunities to visit eerie skull shrines and other important cultural sites that tell the history and culture of those not quite so long-ago times.
Village visits and cultural shows can be readily organized and an absolute must when visiting this part of the archipelago.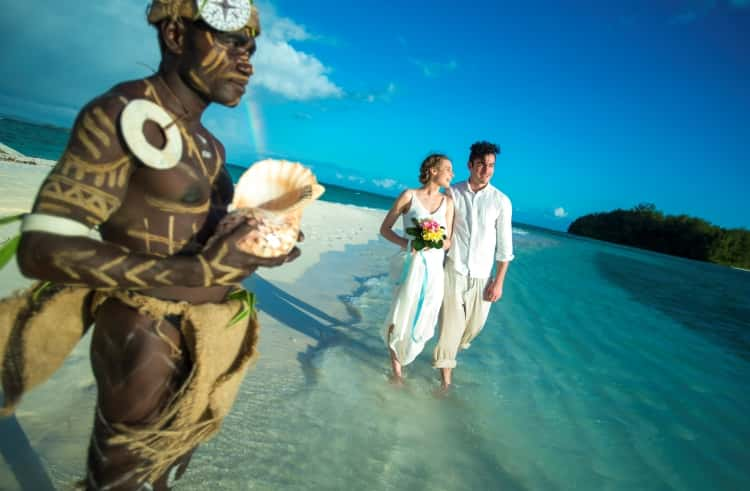 Photo credit: Tourism Solomons
Diving
Throughout these magical islands, there is an endless variety of dive sites to suit all levels of experience. If not a diver, but interested in learning to become qualified, there is no better place to discover this completely new world than the warm crystal-clear coral and marine life-infested waters around Gizo, Munda, and the Marovo Lagoon.
Here, Mother Nature weaves her watery spell amongst the wrecks of World War II, the remnants of fierce battles fought during World War II left.
Wrecks include the Toa Maru in Kololuka Bay while Grand Central Station near Gizo boasts one of the biggest varieties of fish seen anywhere on the planet.
An extraordinary array of differing underwater structures and bio-assemblages abound including shallow and deep coral gardens, magnificent drop-offs, ledges and gutters, sharks, all manner of light game fish, and an enormous range of reef fish, turtles, mantas, and eagle rays, all of which are commonly sighted together with friendly hammerheads.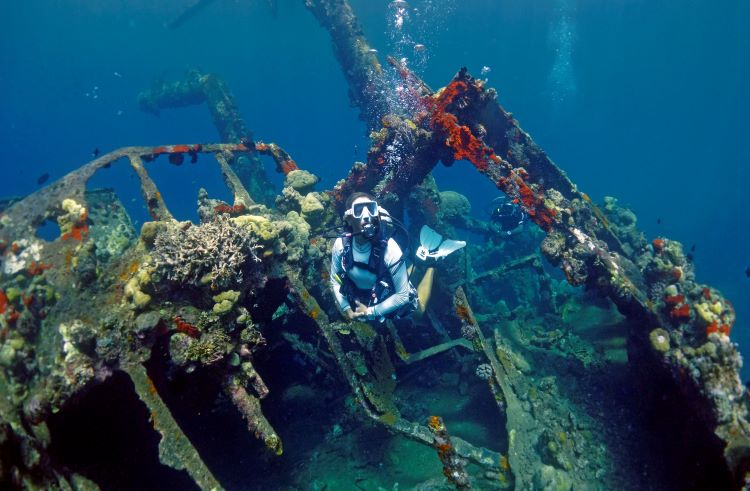 Photo credit: Tourism Solomons
Fishing
The Western Province is renowned as one of the best fishing regions in the country. Keen anglers can troll the sheer drop-offs for Spanish mackerel, wahoo, and dogtooth tuna or cast into the surf for giant trevally, red bass, and coral trout.
Serious game fishermen can pursue Pacific sailfish, blue, black, and striped marlin, and yellowfin tuna.
And in the quiet jungle rivers, you can catch mangrove jack, estuary cods, brassy trevally, and even the fish that every angler has on their list, the spot tail bass.
Try your luck with a line, a spear, a net, or even other more traditional fishing methods - with 99 islands surrounded by 1. 5 million square kilometers of the non-commercially fished sea you are bound to catch something.
The local people have a joke – bait your hook behind a tree because if the fish see you, they will jump on your hook and spoil all the fun.
Surfing
There are a number of surfing locations around Gizo, including the famous left-hander Titianas and right-hander Paelongge. Uncrowded surfing locations can also be found around Zipolo Habu Resort, and in the Vona Vona Lagoon, near Munda.
The best season for waves is from November to April when the North Pacific awakens and the locals are always happy to share a wave with visitors.
But be warned – these waves are not for beginners. Many a surfer bears coral cut scars from these coral reef breaks, known by the locals as 'Paelongge Tattoos'.
Kayaking
One great joy of the Solomon Islands is that you can kayak just about anywhere but the Western province offers even more opportunity than other parts of the archipelago – and particularly the Marovo Lagoon.
Peaceful, challenging, and rewarding, kayakers are amazed by the huge numbers of sharks and turtles scurrying underneath as they glide through this turquoise world. And dolphins are just about everywhere - as we like to say "It's another day and another dolphin."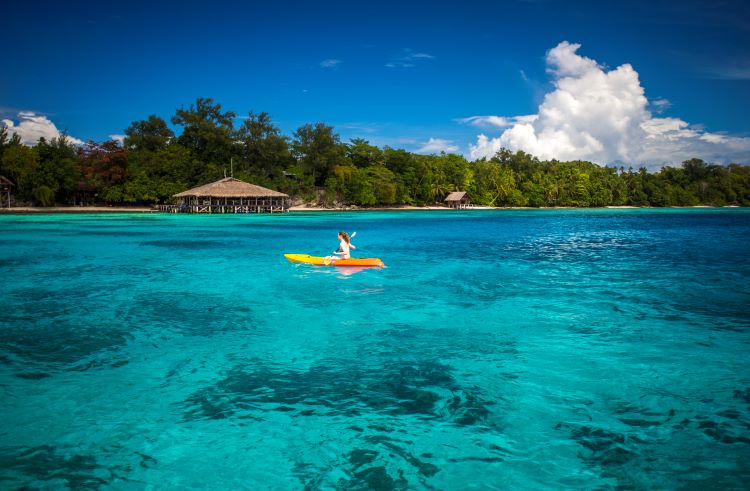 Photo credit: Tourism Solomons
Treks and Adventure
With the summit of its volcanic caldera likened to a sleeping maiden, and rising to a majestic 1,770 m (5810 ft), the island of Kolombangara is just a 50-minute boat ride from Gizo and offers a number of hiking trails and bushwalks for all levels and capabilities.
This volcanic island features lush flora and fauna and many species of birdlife. Guides can be arranged in advance and comfortable overnight accommodation is available at a number of friendly villages stay lodges around the island.
World War II Tours
The Western Province features many World War II battlefield sites and wrecks with the main sites around Gizo and Munda including a small museum. Just off Gizo is Plum Pudding Island, now known as 'Kennedy Island' where future US President John F. Kennedy was marooned after his patrol boat, PT109, was rammed and sunk by a Japanese destroyer in 1943.
Many of the numerous ship and aircraft wrecks, both above and below the water have now become part of historical tours and underwater adventures for divers.
Birdwatching
Many parts of the Western Province boast great bird watching with a number of unique endemic species. The main areas to explore are Vella Lavella, Ranongga, and Kolombangara, all accessible from Gizo.
The world's largest conservation island Tetepare, the Marovo Lagoon area, and also Gatokae are prime birdwatching spots and are easily visited via guided tours.
Accommodation Options
Western Province abounds with hotels, luxury resorts, motels, eco-lodges, beach bungalows, and humble homestays. These accommodation options spread across the main islands to the most remote corners of the province.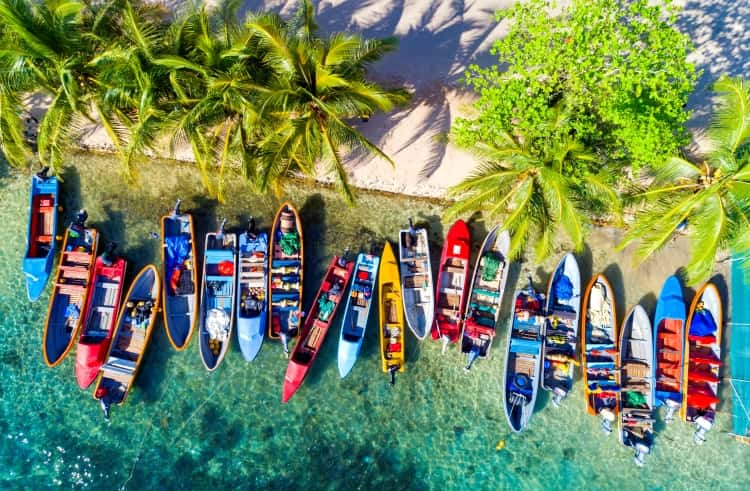 Photo credit: Tourism Solomons
Getting Around
Solomon Airlines provides flights from Honiara to five airports in the Western province including Gizo and Munda on a daily scheduled basis, and Seghe, Ramata, and Ballalae.
Munda recently became the Solomon Islands' second international airport after Honiara and Solomon Airlines passengers can connect from here directly through to Brisbane under normal, non-COVID 19 circumstances.
Passenger ferry services travel weekly to the different ports within the province.
Travelling around and within the province is generally by motorized longboats or canoes. Cars and trucks also provide services mainly in Gizo and Munda area and surrounding areas.
The Western province is easily within reach for anyone visiting the Solomon Islands and local people alike.
If a diver, snorkeler, fisherman, surfer, history buff, or seeker of culture and natural beauty – or simply someone who wants to make their own tracks, come see for yourself just why so many people travel to the Western Province every year – the possibilities for a truly unique experience are endless. Your adventure awaits!