Solomon Airlines Regional Routes
Looking for value for money flights to the Solomon Islands or around the South Pacific? Explore our Regional Routes in the map below, and find your next destination!
With Solomon Airlines you can travel to Fiji, Vanuatu, Kiribati and Australia. In cooperation with our Interline partners, we have flights to New Zealand and other Pacific destinations. You can explore the endless beauty of these destinations while flying with Solomon Airlines, where we pride ourselves on our high-quality service and all-inclusive fares.
Please Note: For any flights travelling with our Interline Partners please contact our Reservations team here, or get in touch with your preferred Travel Agent.
Look for the best price and book your flights at the top of this page.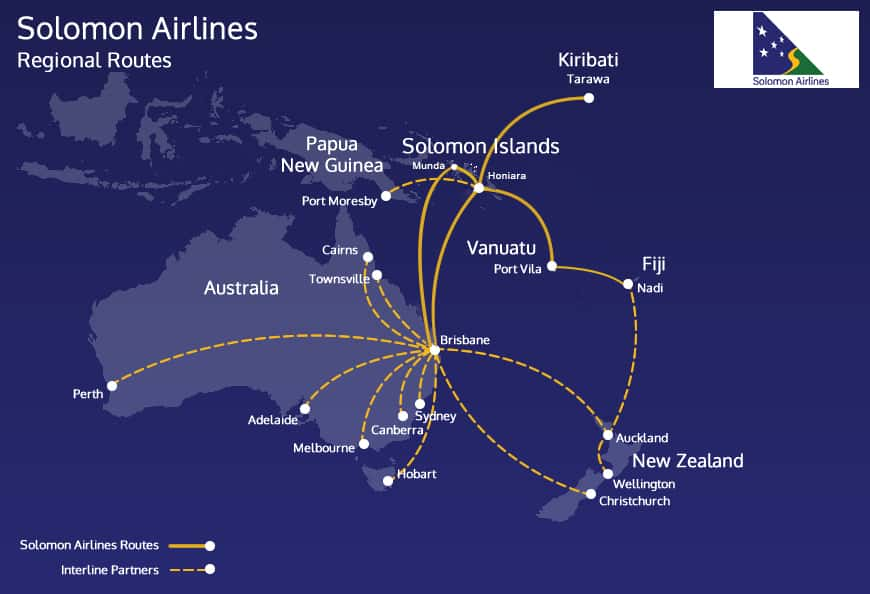 International Routes
Domestic Routes