Honiara, Guadalcanal Province

With six larger islands and several hundred smaller ones, working out how to get around the Solomon Islands might seem daunting at first. Luckily we've put together a guide for visitors to our island nation below, starting from some of the more popular locations you'd arrive in.
Honiara
Honiara is the capital of the Solomon Islands and is located on Guadalcanal Island. Honiara has domestic and international airports and is the jumping point for all of your travel within the Solomons.
From Honiara, there are regular domestic flights to 20 destinations within the Solomons and it is the starting point for many live-aboard tours and boat trips from the harbour at Point Cruz.
If you're staying in Honiara, the international airport is about 11km from the city area. Your hotel can organise an airport transfer for you or taxi's are readily available. There aren't meters in the taxis in Honiara so make sure you agree your price before getting in.
There are lots of things to see and do in Honiara. You can hire a car and drive yourself or there are organised tours that you may prefer. Some highlights in Honiara include:
Battlefield tours (visiting Vilu War Museum, the American War Memorial, the Japanese War Memorial and other significant WWII sites such as Bloody Ridge and Red Beach)
There are lots of hikes to do from Honiara to waterfalls and jungles (link to Hike section)
Bonegi Beach: whether you prefer a picnic or BBQ on the beach or go wreck diving, this beach close to Honiara and is a great place to swim and relax
Iron Bottom Sound: the scene of some of WWII's biggest battles. This channel just off Honiara is the resting place for over 50 warships and fighter planes. Fantastic wreck diving.
Western Province
The most popular part of the Solomons for tourist is the Western Province. This is where most travellers snorkel, dive and relax. Key areas in the Western Province are:
Munda
Munda is the largest community on the island of New Georgia and is on the southwestern tip. Roviana Lagoon is just offshore and is great primarily for diving & snorkelling.
Solomon Airlines has daily flights from Honiara to Munda and flight time is approximately 1 hour. Any resorts that are not on the mainland will organise boat transfers for you. Taxis and buses are available for travel around Munda.
Gizo
Gizo is the capital of the Western Province and is the second largest town in the Solomon Islands. Gizo is on Ghizo Island and is a great destination for relaxing on the beach, snorkelling and diving. If you stay at accommodation near Gizo, your accommodation provider can arrange a boat transfer for you. Boats can be easily hired to get around.
Gizo is approximately 1-2 hours from Munda by boat and about 15 minutes by air. We have daily flights from Honiara to Gizo which take approximately 1 hour and daily flights between Gizo and Munda.
Seghe
If you want to travel to the beautiful Morovo Lagoon, then you need to travel to Seghe on the south-eastern tip of New Georgia. Tourists travel to this part of the world to relax, snorkel, dive, kayak, fish and hike. The flight is about 1 hour from Honiara and the airstrip is made of crushed coral. Your accommodation provider will organise your boat transfer to your hotel.
Other destinations in the Solomons
Solomon Airlines travels to 20 destinations in the Solomons so we're sure to be able to get you close to your destination.
Where is Honiara located?
Honiara is located on the North Western coast of Guadalcanal Island in the Solomon Islands. The city is served by Honiara International Airport and the sea port of Point Cruz, and lies along the Kukum Highway. Honiara has a harbour from which ferries depart to the different provinces. Honiara is the capital of the Solomon Islands. It is the main tourism base for the Solomon Islands and the city offers something for everyone - history buffs, nature lovers, shoppers, and water sports enthusiasts.
Aircraft:
Airbus A320 (A320), Dash 8 (DH8-102), Twin otter (DH6)
Aircraft Transfer:
Transfers to and from Honiara Airport are available through hoteliers. Henderson Airport, serving Honiara, is 10 kilometres from the city.
Population:
The population of Honiara is approximately 63,311 (2010 census estimate)
Main Industry:
Industries in Honiara include beverage factories, sheet steel, tobacco factory, timber export, fish export, logging, and copra export.
Health Care:
National Referral Hospital Phone: (677) 23 600
Police:
Royal Solomon Islands Police & RAMSI headquarters located in Honiara Phone: (677) 23800 / 25122
Main Transport:
The city lies on the Kukum Highway and is served by Honiara International Airport. Transport options include private cars, taxis and buses. Taxis are plentiful and can be stopped on the street or ordered by phone: Kings Taxi 27 888, or Professional Taxi 28 777.
Taxis:
No shortage of Taxi's in Honiara, they can be stopped randomly on the street or called via phone. Kings Taxi 27888, Professional Taxi 28777.
Internet:
ADSL Broadband and Internet dial-up services are available in Honiara.
Mobile phones:
Mobile phones and Solomon Telekom SIM cards are accessible and available from Telekom Sales offices in Honiara.
ATMs:
ANZ and Westpac banks offer Cirrus and Maestro ATM's.
Tours and Activities
Dive at Honiara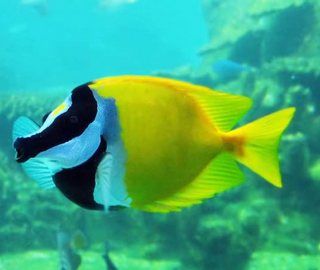 Iron Bottom Sound was the scene of some of WWII's biggest naval battles. It is the channel between Guadalcanal, Savo and the Florida islands and is the resting place for over 50 Japanese and Allied warships and fighter planes, hence the name "Iron Bottom". Noteable dives around Honiara include Hirokawa Maru, USS John Penn, and Kinugawa Maru. For the more experienced diver, try out the Aaron Ward in the nearby Florida Islands, the only diveable destroyer in the Solomon Islands.
Battlefield tours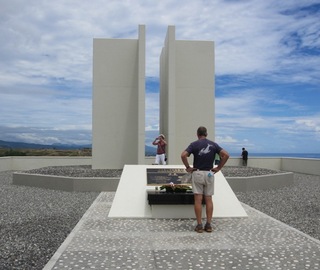 Some of the most brutal World War II battles took place on the northern face of Guadalcanal. Visit Bloody Ridge, Red Beach, the Vilu War Museum, Betikama school relics, the American War Memorial, Tetere beach, The Thin Red Line, Honiara golf course (previously a US Airstrip), and the Japanese War Memorial (Mt Austen).
Attractions
Waterfalls in Honiara
If you enjoy the outdoors, you'll definitely enjoy the Mataniko and Tenaru Falls. The hike up to the Mataniko Falls takes between 1-2 hours and begins from Lili village, behind New Chinatown and approximately 10-15 minutes from Honiara. The spectacular Tenaru falls can be found an hour's drive and a three-hour hike from Henderson International Airport. Although relatively short, these two hikes will give you an appreciation of what the Allied and Japanese soldiers went through during World War II, particularly the terrain, climate and difficulties en route.
Dolphin Paradise
Gavutu is a small islet in the Central Province of the Solomon Islands, 500 metres in length. It is one of the Nggela Islands. Along with the nearby island of Tanambogo, it played an important role in the Guadalcanal campaign during World War II. In 1942 the Japanese attempted to establish a seaplane base on the island. It is now home to Dolphin Paradise, one of Solomon Island's most peaceful lodges and only 40 minutes from Honiara. Swimming with and feeding dolphins is one of the main features on the island. It is also a base for dolphin research and the integration of the pod's return to the wild. Email: [email protected] Phone: +677 74 77336
Bonegi Beach
Bonegi Beach is a haven for both divers and beach goers. The beach itself is a combination of pebbles and sand, and with trees providing shade right by the beach, it is a perfect place to take the family for a swim and a bbq on the weekend. Two Japanese freighters (Hirokawa Maru and Kinugawa Maru) bombed by the allies are beached right in front of the Bonegi stretch. They are the most dived wrecks in the country and are excellent for both beginners and more experienced divers, because of its proximity to the shore and the amazing coral and fish life that have made the freighters their home.