Solomon Airlines International Routes
Need help with your travel around the Solomon Islands? Take a look below at our International Routes, providing the simplest way to fly between the Solomon Islands, including Guadacanal, Malaita, Choiseul and many more!
Whether you want to enjoy the world-class diving in Munda, catch some incredible surf breaks in Gizo or just explore the rich history of Honiara, there's always plenty of things to do in the Solomon Islands.
At Solomon Airlines we pride ourselves on our reliable service and ensuring your needs are always our priority. Look for the best price and book your flights at the top of this page.
Regional Routes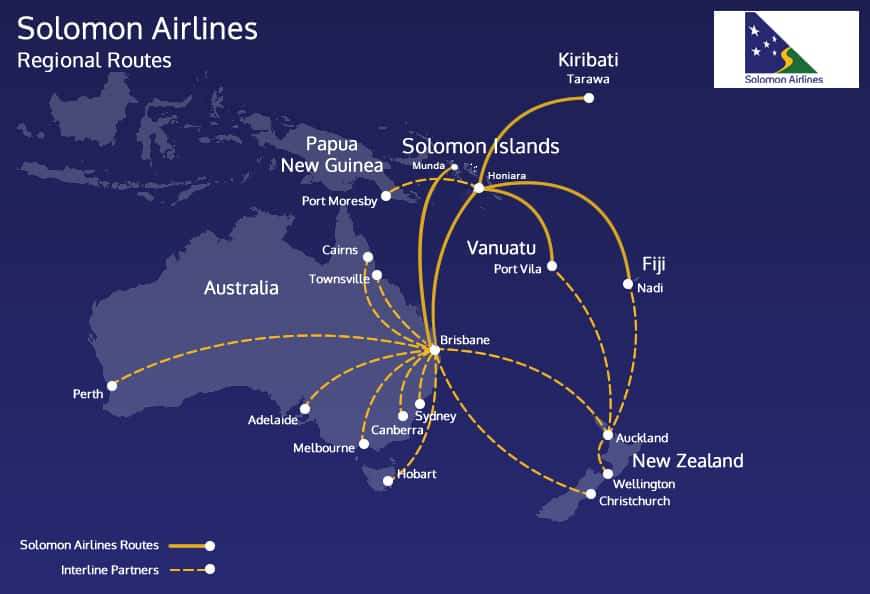 Domestic Routes