Auki, Malaita Province
With nine provinces, six larger islands and several hundred smaller ones, getting around the Solomon Islands might seem daunting at first. We fly to over 20 destinations with the Solomons, so we're sure to be able to get you close to your destination. Contact us if you need assistance.
Find your destination and information below
Auki is the provincial capital of Malaita Province, Solomon Islands. It is situated on the northern end of Langa Langa Lagoon on the north-west coast of Malaita Island. It is one of the largest provincial towns in Solomon Islands. Solomon Ailrines fly two times a week to this destination.
Aircraft:
Dash 8 (DH8-102), Twin otter (DH6)
Aircraft Transfer:
Transfers from Gwaunaru'u Airport are by truck, public bus or taxis.
Population:
Malaita: 137,596 (estimated census 2009)
Main Industry:
The main industries for Auki are shell-money making, carving and fishing
Health Care:
Kilufi Hospital is at Main Auki Township
Police:
Royal Solomon Islands Police in Auki
Main Transport:
Main transport options include a boat or by vehicle on Auki itself.
Taxis:
There are also a number of taxi services in Auki.
Internet:
Broadband and dial-up services are available in Auki.
Mobile phones:
Mobile phones and SIM cards are available from the Telekom office and Bmobile office in Auki.
ATMs:
ANZ and BSP Banks in Auki has an ATM with Cirrus and Maestro.
Attractions
Riba Cave in Auki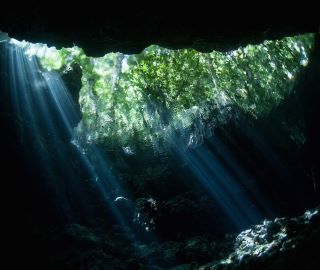 www.lonelyplanet.com
East of Auki is this remote and pristine cave, with stalagmites, large subterranean chambers and an underground river flowing through it. Perfect for active trekkers, it is completely natural in setting and you will require sturdy shoes. You can reach the cave by taxi and walk 5 minutes to the entrance but it is best to go with a guide. Auki is a 30 minute flight from Honiara.
Kwaibala Waterfall in Auki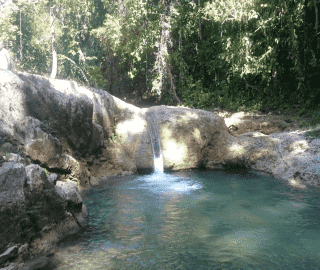 www.lonelyplanet.com
About 3kms from Auki, along the Kwaibala River, the hike to the waterfall is moderate and will take you 20-30 minutes, passing through various villages on the way to the falls. You will have the chance to jump into rock pools also. A highlight for the adventurous is jumping from the top of the falls to the clear pool below.
Osi Lake near Auki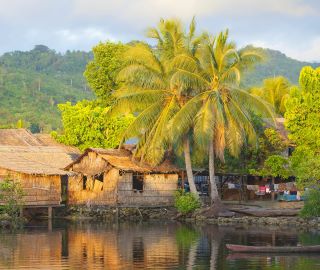 www.lonelyplanet.com
In the Northern part of Auki, Osi Lake is a place in which nature thrives and is especially populated with colonies of sea birds. Take your time, explore the lake in a dugout canoe and take in the beauty of this natural ecosystem. A guide can be organised and a kastom (cultural) fee may be required. Get to know the local villagers and feel at home exploring.
Accommodation
Serahs Lagoon Hideaway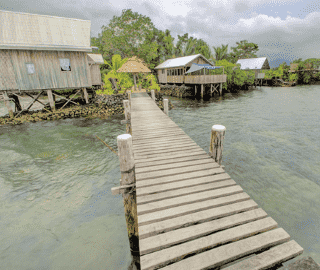 www.facebook.com
Located a short boat ride from Auki, stay in a traditional leaf bungalow with a balcony over the beautiful Langa Langa Lagoon. What makes Serah's unique is that you are staying in a traditional village. Watch the process of shell money being created, have a cooking experience and immerse yourself in Malaita local culture.
Rarasu Waterfront Hotel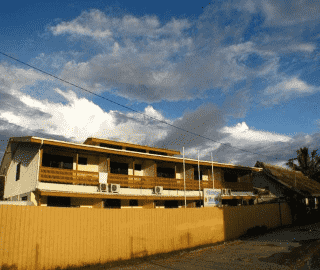 www.facebook.com
The property is well located and just a few minutes walk to the shops and wharf in Auki. The rooms are more modern with private bathroom and air-conditioning. There is also easy access to the bustling Central Markets.The team at Rarasu are helpful and can organise experiences in the area for you.
Bataisai Village Stay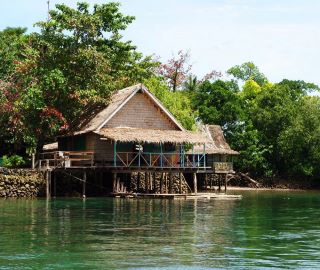 www.visitsolomons.com.sb
Located in the Langa Langa Lagoon and just a short boat ride from Auki. Experience real village life in the traditional style, be taken care of by the locals, learn about shell money and how they build artificial islands of stone. Set close to the water's edge in the village, they have three guest rooms and meals and entertainment are on-site. Relax and enjoy peaceful views of the clear water lagoon and reefs.
Auki Lodge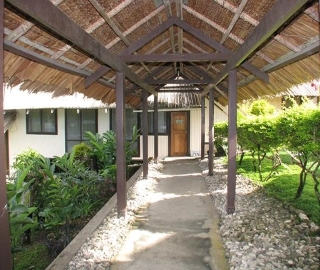 www.facebook.com
In an excellent location right in the middle of town near the Post Office. Rooms are simple, but functional and clean, with select rooms featuring terraces that overlook the lodge's garden. There is a small restaurant on-site with a variable menu.
Auki Motel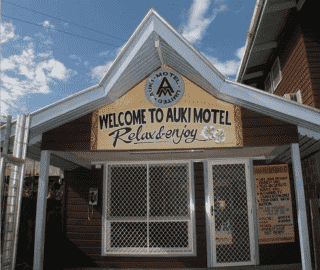 www.facebook.com
This budget hotel is located in central Auki and not far from the wharf. The rooms are spacious and are either Dorm style accommodation, twin-bedded rooms, or family units. The property has a café which is open for breakfast lunch and dinner.
AM Family Inn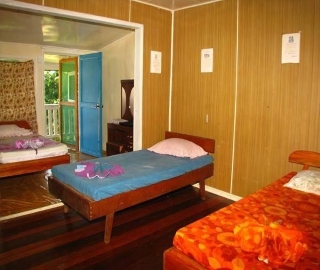 www.facebook.com
The Inn is located on the hillside of Auki with a local residential neighbourhood, offering a homely feel for those wanting to live like a local. The comfortable rooms are on the top level and there is a communal space on the lower level.
The Hilltop Guesthouse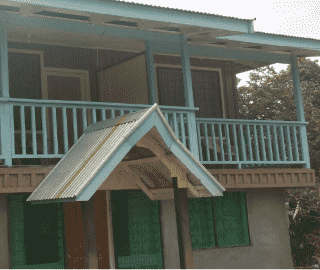 www.airbnb.com.au
Besides the warm family atmosphere of the guesthouse and clean, comfortable accommodation, a stay here helps the local community. Proceeds go to development and training in various programs in conservation, hospitality and tourism.
BH Transit Lodge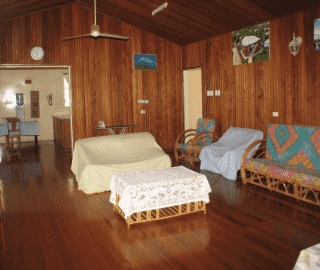 www.facebook.com
This is a family run lodge which makes you feel welcome as soon as you arrive. There are full kitchen facilities for self catering and a large communal dining room. The property is positoned well and local tours can be arranged.