Suavanao, Santa Isabel Province
With nine provinces, six larger islands and several hundred smaller ones, getting around the Solomon Islands might seem daunting at first. We fly to over 20 destinations with the Solomons, so we're sure to be able to get you close to your destination. Contact us if you need assistance.
Find your destination and information below
Suavanao Airport is an airport on Santa Isabel Island in the Solomon Islands (IATA: VAO) The main destination off this airfield is Honiara, Solomon Island's capital. The airport has scheduled flights provided by Solomon Airlines using DHC-6 Twin Otter aircraft 3 days a week depending on the season. The airstrip is mainly used by Isabel's inhabitants, it also provides a fast connection to a Papatura Island resort. The short airstrip is basically a leveled and cleaned up piece of land, surrounded by a dense tropical forest and narrow streams. It is not paved, and can only be used by small regional aircraft like the DHC-6 Twin Otter or Britten-Norman BN-2 Islander of Solomon Airlines. There is a small wooden cabin by the airstrip with very little access to electricity and means of communication with the mainland.
Aircraft Transfer:
Transfers from Suavanao airport are by boat
Population:
Isabel Province: 26,310 (2010 census estimates)
Main Industry:
The main industries for Suavanao are Cattle Farming, Rootcrops and Copra
Health Care:
The nearest health centre is at Buala Hospital, about 113km from Suavanao Airport. Phone: (+677) 35016
Police:
Police Post is situated Buala
Main Transport:
Main transport options include a boat ride to the nearby islands
Taxis:
There are no Taxis in Suavanao Airport
Internet:
There is no internet on Suavanao but mobile phone coverage is available on Suavanao Airport
Mobile phones:
Mobile phone coverage is available in Suavanao
ATMs:
There are no bank ATM's at Suavanao
Tours and Activities
Surfing in Suavanao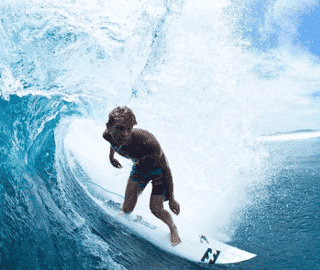 www.papatura.com
There are waves for all levels of surfing enthusiast with some great local breaks that are consistent all year. The best time for surf is between November and April when you can expect up to six foot waves.
Fishing in Suavanao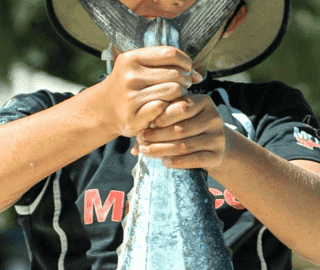 www.papatura.com
You are spoiled for choice as the area is abundant with many varieties of fish to catch. If you're a first time angler and just want to sit on a jetty and throw a line out, there are plenty of catch and release opportunities however sports fishing opportunities abound in the deeper waters.
Snorkelling in Suavanao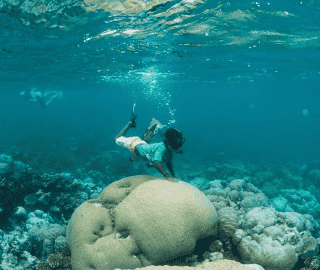 www.papatura.com
The area offers some amazing snorkeling opportunities with various soft and hard corals, World War II wrecks and tropical fish to find. A signature snorkel experience is the blue lagoon which looks like a volcanic hole. You will have the change to swim with friendly black tip sharks, sea turtles and manta rays.
Rainforest Walks in Suavanao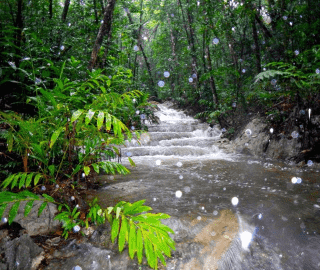 www.papatura.com
There are many walks to take all with something special on offer such as waterfalls, rock pools and wildlife galore. The walks can vary in difficulty and it is advised to have a moderate amount of fitness to take on the challenge.
Village Experience in Suavanao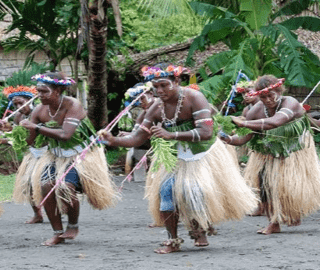 www.papatura.com
A highlight to the Solomon Islands is having a village experience and the one in Suavanao is no different. Visit the traditional haus and the cook haus. Chat with the villagers and enjoy playing with the kids. See how village life is today and see how the village is retaining its traditions and culture.
Attractions
Arnavon Islands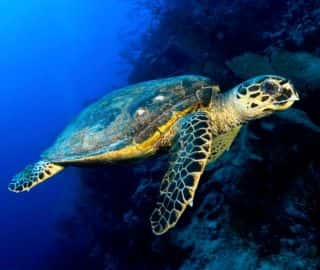 www.arnavons.com
Located between Isabel and Choiseul Province, these four small islands are home to the largest rookery of the critically endangered Hawksbill turtles in the South Pacific. The Arnavon Community Marine Conservation Area was established to protect the remaining Hawksbill turtle population. Learn more about the turtles, swim, snorkel, relax or take a cultural tour.
Accommodation
Noguna Island Homestay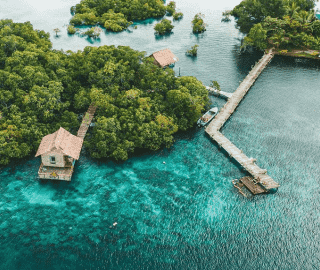 www.facebook.com
About 2 hours from Suavanao, this is truly an amazing home stay experience in which you are encouraged to immerse yourself in the village lifestyle. You will be given a traditional welcome, enjoy hands on experience making tools and crafts and learn the ways of the local Melanesian culture.
Vavaghio Guest House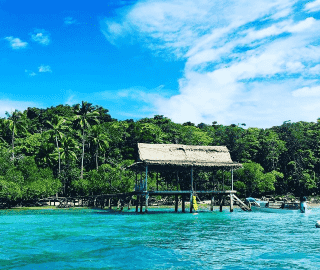 www.facebook.com
This remote island getaway is picture perfect and made for those that want to relax, surf, snorkel, or visit the Arnavon Community Marine Protection area in which you can learn about turtle conservation, dig for Megapode eggs, swim amongst amazing corals and go on cultural heritage tours.
Kagata Village Stay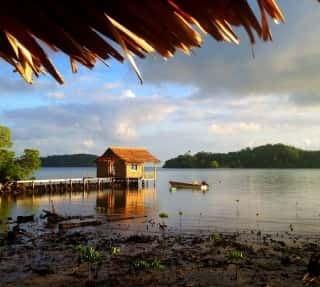 www.visitsolomons.com.sb
Located in Kia and accessible from Suavanao Airport, Kagata Village offers a laidback retreat with authentic village hospitality, for those who appreciate the simple things in life. With 3 bungalows on-site offering a basic kitchenette, private facilities, and catering by the village, feel at home while discovering crowd-free surf spots and pristine paradise nearby.
Papatura Island Retreat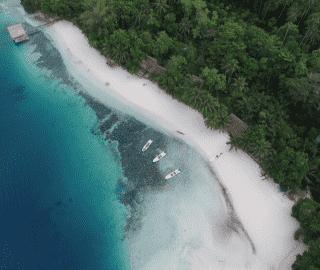 www.papatura.com
Enjoy Papatura Island Retreat, Solomon's oldest holiday destination and Santa Isabel's first world standard tourism project. Relax in your beachfront bungalow with warm tropical waters lapping the white sand beach on metres from your deck. Papatura boasts excellent fishing and awesome surfing, world class reefs for snorkelling, some great tropical rainforest walks and a true culture experience unspoilt by mass tourism. Papatura Island Retreat is your island getaway and is quickly being known as one of the Pacific's most sought after secret spots to step off the map and leave behind the worries of the modern world. Pure isolation.