Taro Island, Choiseul Province
With nine provinces, six larger islands and several hundred smaller ones, getting around the Solomon Islands might seem daunting at first. We fly to over 20 destinations with the Solomons, so we're sure to be able to get you close to your destination. Contact us if you need assistance.
Find your destination and information below
Location
Taro Island is a small island in the Solomon Islands and is the provincial capital of Choiseul Province. Before WWII, all of Taro Island was a coconut plantation.Taro Island is located in Choiseul Bay off the northwest coast. You can get to Taro by boat, or by air with Taro Airport being Choiseul Bay (CHY).
Airport Name:
Choiseul Bay Airport (CHY)
Aircraft Transfer:
The Airport is located on Taro Island, and in walking distance. Boat transfers are available at Taro market.
Main Industry:
Taro is the Provincial Capital for Choiseul Province. Industries include logging, timber milling, small scale fishing and wholesale marine products.
Health Care:
Taro Hospital is the main referral hospital for health care in the Choiseul Province.
Police:
Royal Solomon Islands Police on Taro - Phone: (+677) 63100
Main Transport:
The main transport is by boat.
Taxis:
Taxis are available on Taro Island
Internet:
Internet coverage provided by Solomon Telekom.
Mobile phones:
Mobile phones and Solomon Telekom SIM cards are available from Telekom office on Taro Island.
ATMs:
There is an ANZ ATM in Taro which accepts Cirrus and Maestro and a BSP Bank agent.
Tours and Activities
Waterfalls in Choiseul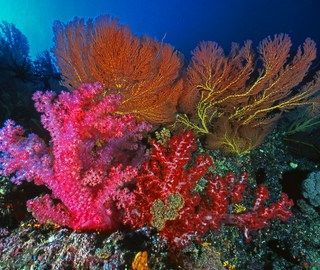 Tumbling rapids, winding rivers, and steep waterfalls are plentiful around the Northern tip of Choiseul, including Choiseul Bay.
Village Tours at Taro Island
Village tours are available on request. If you choose to tour by boat, keep an eye out for saltwater crocodiles who may glide past you or could be basking in the sun.
Bush Walking on Taro Island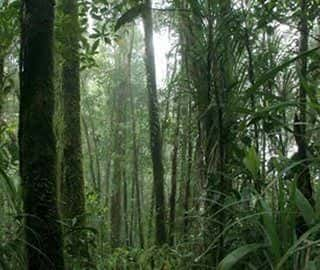 Explore Choiseul Province's rich flora and fauna and visit the places where cannibals once roamed. The lush forests of Choiseul Province was also the home of the Kuvojo, a pigeon (Microgoura Meeki) endemic to the province and presumed extinct. Tours are available on request.
Accommodation
Es Beach Lodge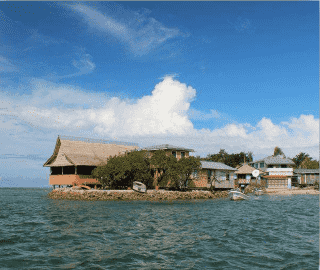 This is a family run business handed down from father to son. The views over Choiseul bay are magnificent with frequent sightings of dolphins and other marine life. The lodge is conveniently located near the Town Centre and is only minutes walk from the airport. The style of accommodation is budget however the views are priceless.
Island Transit Motel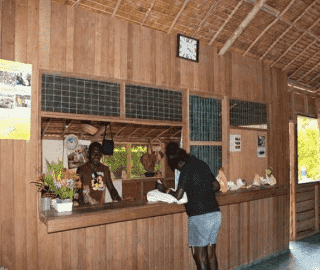 This convenient location is only 1 minute walk from the airport. The property is the largest on the island and has compact and comfortable rooms on offer. All rooms are clean and affordable.
D Qae Guest House
www.facebook.com
On the waterfront of Taro Island, just 2 minutes walking distance from Choiseul Bay Airport, D Qae Guest House offers sea views and friendly hospitality in a simple yet comfortable guest house. With a combination of double and twin rooms, shared kitchen, lounge, and bathroom, the location provides convenience with the town centre, market and Taro seaport only 10 minutes walk away.