Kagau, Choiseul Province
With nine provinces, six larger islands and several hundred smaller ones, getting around the Solomon Islands might seem daunting at first. We fly to over 20 destinations with the Solomons, so we're sure to be able to get you close to your destination. Contact us if you need assistance.
Find your destination and information below
Location
Kagau (also spelled Kaghau) is an islet off the Southeast coast of Choiseul, in the Choiseul Province. Located on Kagau Island in the Choiseul Province. You can get to Kagau by sea or by air. There are usually two Solomon Airlines flights a week to Kagau.
Aircraft Transfer:
Transfers from Kagau Airport are available through prior arrangement with local operators.
Population:
25,870 (2009 census estimate).
Main Industry:
The main industries for Kagau are marine products, timber milling, and small scale fishing.
Health Care:
If you need a doctor the nearest clinic is located in Wagina 30-60 minutes by boat.
Police:
There is no Police station at Kagau. Phone: (+677) 23666
Main Transport:
The best transport is by boat.
Taxis:
There are no taxis on Kagau.
Internet:
There is limited internet coverage on Kagau.
Mobile phones:
Mobile phone coverage is available in Kagau.
ATMs:
There are no bank ATM's at Kagau.
Tours and Activities
Fishing in Kagau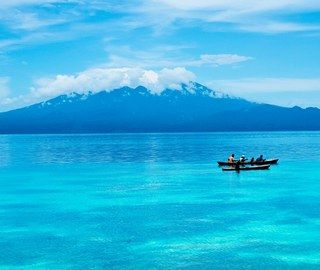 The waters between Kagau and the mainland are hotspots for Mahi Mahi and Dog Tooth tuna. You can go fishing on your way out to Arnavon Island.
Attractions
Dugongs at Kagau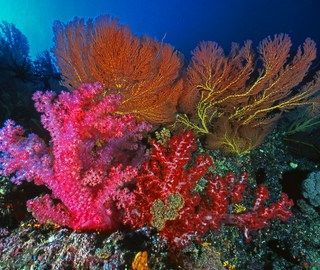 On your way to Arnavon Island, keep an eye out for dugongs (sea cows) who roam the waters around Kagau and pop up every now and then to breathe.
Arnavon Island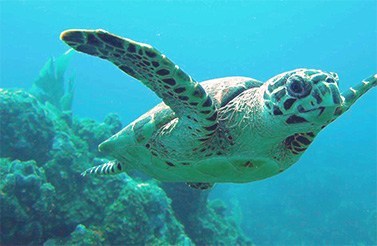 An eventful 1-2 hour boat ride through open seas and strong currents from Kagau will take you to Arnavon Island where you can experience the world reknown Arnavons Community Marine Conservation Area (ACMCA) which covers 40,000 acres, three small uninhabited islands, flourishing reefs, fish-filled lagoons and beaches that are home to thousands of egg-bearing turtles. All bookings are to be done through the Nature Conservacy office in Honiara. The best time to visit Arnavon Island is the turtle nesting season in June, July, and August.
Accommodation
Tagu Eco Lodge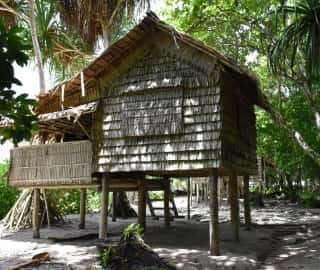 Located on the mainland in Choiseul, only five minutes by boat from Kagau Airport, offers a secluded natural setting to relax. There are no townships nearby, it's very remote, pristine, and untouched and you are cared for by the local village. The property can accommodate up to 8 guests in an authentic bungalow style. Activities include snorkelling (own equipment), fishing, nature tour/trekking, bird watching, and local cultural experiences.
Arnarvon Community Marine Park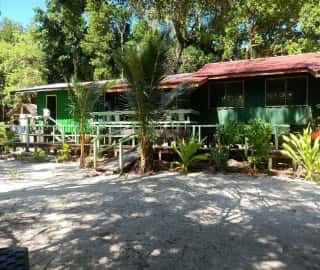 www.arnavons.com
Located 1 hour boat ride from Kagau Airport, on Kerehikapa Island, guests can stay on the doorstep of the first nationally-protected area, the Arnarvon Marine Conservation Area. Comfortable accommodation rooms cater for up to 3 guests per room and shared self-catering kitchen and bathroom facilities, allow you to feel at home in this natural paradise. Learn about Hawkbill turtles, view the unique flora and fauna, and take part in unforgettable nature-based activities.