Solomon Airlines & SIVB join forces to stage major Australian tourism push
---
Posted on May 04, 2015 at 04:47 PM in Solomon Islands Tourism
---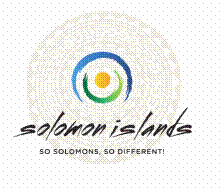 Solomon Airlines and the Solomon Islands Visitors Bureau have combined resources to stage what represents one of the biggest Solomon Islands tourism promotions ever staged in Australia.
Intended to play a two edge role in promoting both the national carrier's soon to commence Sydney-Honiara direct service and also encouraging Australians to holiday in the Solomon Islands, a six-week campaign combining print, radio and online media kick off this week.
The target audience for the media campaign is 4.5 million Sydneysiders and a further close on 700,000 people residing in the nearby southern satellite city of Wollongong, the Blue Mountains to the west of Sydney and the Central Coast to the north.
An estimated 200,000 motorists are also expected to hear the promotion every day on their car radios while commuting from Wollongong, the Central Coast and the Blue Mountains during the campaign.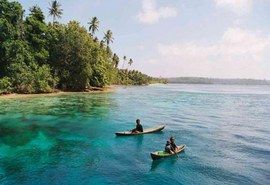 The radio campaign also offers listeners the opportunity to win one of 10 Solomon Island holidays for two while the print media advertising – plus a giant billboard located at Sydney domestic airport – will promote special holiday packages.
Target newspaper vehicle for the event is the Fairfax 'Sun-Herald' which has an estimated readership in excess of 760,000 every Sunday.
The airline and national tourist office are adding the further profile to the promotion via a series of top level media, travel industry and consumer events taking place in Sydney, Parramatta, Wollongong, and Gosford.
Highlights of each event will be performances given by the Hageulu Panpipers from Isabel Province.
The group will also perform on Sydney's famous Circular Quay in front of the iconic Sydney Opera House and Sydney Harbour Bridge as well as at one of the biggest shopping malls in Sydney, Westfield Parramatta, which attracts some 800,000 shoppers on a weekly basis.
Related News Items
Get the latest updates straight to your inbox