Corporate Profile
Solomon Airlines remains the market leader in both the Domestic and International sectors of aviation in the Solomon Islands.
Solomon Airlines Limited history dates back to 1962 when Mr Laurie Crowly founded a small charter company called Megapode Airways.
A change of both ownership and name to Solomon Island Airways (although better known by the acronym SOLAIR) occured when Macair of Papua New Guinea purchased the airline in 1968, becoming the smallest International Airline in the world serving Solomon Islands and Papua New Guinea.
In 1975, Macair and SOLAIR were taken over by TALAIR and by 1976 the airline was operating 9 aircraft on its domestic services.
The Solomon Islands Government bought 49 percent of the Airline's shares in 1979 and with it the right to buy the remaining 51 percent at the end of the following 5 years.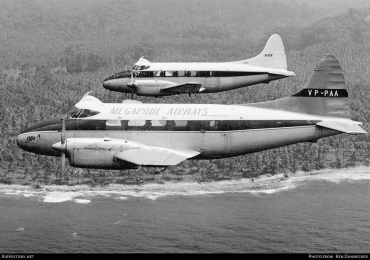 Growing from strength to strength
In 1984, the Government of Solomon Islands acquired the remaining stake in SOLAIR from TALAIR and returned all leased aircraft to TALAIR after the completion of the acquisition of the airline and its assets.
With a modest investment, the Government introduced its first two aircrafts with new livery and officially changed its name to Solomon Airlines Limited.
With a total employee strength of about 300 and 95% of those based in the Solomon Islands, Solomon Airlines serves a domestic network of 23 destinations, and the international network including:
Brisbane – Australia
Nadi – Fiji
Port Vila – Vanuatu
Port Moresby – Papua New Guinea
Tarawa - Kiribati
and other major interline connections throughout the world.
International flights are full service, including a meal, beverages, 30kgs checked baggage and 7kgs cabin baggage.
This diverse group of dedicated people engages in the following core business:
→ Domestic and International Regular Air Transport
→ Domestic and International Regular Cargo Transport
→ Domestic and International Charter Operations