Where We Fly
Solomon Airlines provide flights between Australia, Vanuatu and Honiara as well as to destinations throughout the Solomon Islands. Together with our Interline partners, we also offer a range of other international destinations including destinations in Europe, Asia and North America.
Our reliable service is designed to suit both business and leisure needs and provide an important link to connect our local communities.
Please use our international, regional and domestic route maps below to see where we fly and help guide your flight planning.
International Routes
Regional Routes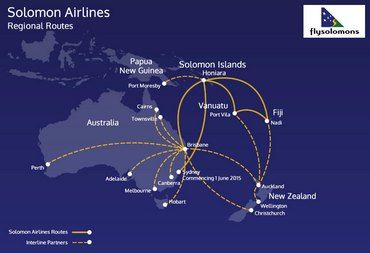 Domestic Routes