Santa Cruz, Temotu Province
With nine provinces, six larger islands and several hundred smaller ones, getting around the Solomon Islands might seem daunting at first. We fly to over 20 destinations with the Solomons, so we're sure to be able to get you close to your destination. Contact us if you need assistance.
Find your destination and information below
Santa Cruz Island Airport, also called Graciosa Bay Airport or Luova Airport, is located in the vicinity of Santa Cruz Island in Solomon Islands (Solomons). SCZ airport. The airport has scheduled flights provided by Solomon Airlines, using DASH8 & DHC-6 Twin Otter aircraft. Flights to this airport are on Tuesdays and Saturdays.
Aircraft Transfer:
Airport transfers are available through prior arrangement.
Population:
21,362 (estimated census 2009)
Main Industry:
The main industries for Santa Cruz are marine fishing activities and root crops.
Health Care:
Main Lata Hospital is located in the town's capital and accessible by truck or 30 minutes by boat.
Police:
Royal Solomon Islands Police in Santa Cruz - Phone (+677) 23666.
Main Transport:
Main transport options include a boat or by vehicle on Lata itself.
Taxis:
There are no taxis in Santa Cruz.
Internet:
Internet Services are available through PF Net.
Mobile phones:
Mobile phones and SIM cards are available from the Telekom office in Lata.
ATMs:
No ATM banks at Santa Cruz. BSP agent and Go Money is available.
Tours and Activities
Reef Island Hopping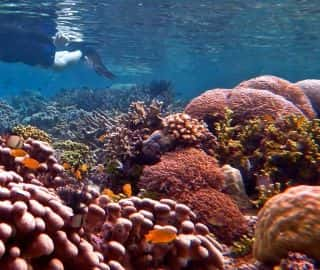 volcanolive.com
Stunning lagoons brimming with marine life, game fishing hotspots, stretches of reef, remote islands sprinkled with deserted beaches, crystalline caves, and many picturesque villages. Snorkel off the shore or for the more adventurous, explore the outer reefs and other fascinating islands by motorised canoe.
Reef Islander Life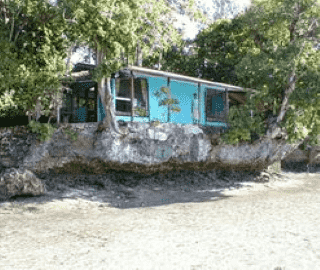 www.visitsolomons.com.sb
Enjoy the pleasure of fishing, scuba diving, bird watching, canoeing, shell collecting or exploring the fascinating cultures in the local villages. Inter-island sailing using traditional craft called the tepuke enabled Reef Islanders to trade with larger islands. Learn about the local traditions or sit under the waving palms reading a book.
Attractions
Tinakula Volcano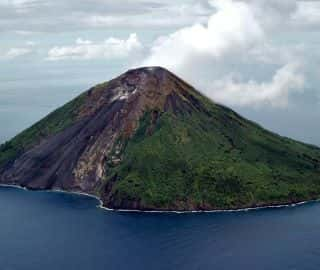 volcanolive.com
North of Nendo Island and 50 km to the west of the Reef Island group is the dormant volcano, Tinakula. Rising 2000ft from the ocean, the first recorded eruption of the volcano was in 1595 when Álvaro de Mendaña sailed past it. Periodic eruptions from the volcano are visible from the Reef Islands, and excursions are possible with a motorised boat.
Accommodation
Ngarando Island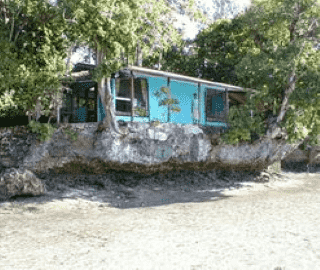 www.visitsolomons.com.sb
Escape from the hustle and bustle and explore Pigeon Island. There are basic units at the property that accommodate 6 guests in total. Experience islands hardly explored by tourism and amazing, authentic cultural encounters. There are also reef islands to visit, pristine waterways full of marine life, and white sandy beaches.