Kirakira, Makira Province
With nine provinces, six larger islands and several hundred smaller ones, getting around the Solomon Islands might seem daunting at first. We fly to over 20 destinations with the Solomons, so we're sure to be able to get you close to your destination. Contact us if you need assistance.
Find your destination and information below
Kirakira Airport is an airport located at Kirakira on the island of Makira, part of the Makira-Ulawa Province in the Solomon Islands. It is also known as Ngorangora Airstrip and was constructed in the late 1950s. The airport has scheduled flights provided by Solomon Airlines, using DASH8, DHC-6 Twin Otter aircraft.
Aircraft:
Dash 8 (DH8-102), Twin otter (DH6)
Aircraft Transfer:
Transfers from Kirakira Airport are available through prior arrangement.
Population:
Makira Province: 39,407 (2009 census estimate)
Main Industry:
The main industries for Kirakira are fishing, farming and handicrafts
Health Care:
Kirakira Hospital at Main Kirakira Township - Phone (+677) 50100
Police:
Royal Solomon Islands Police presence in Kirakira - Phone (+677) 21609
Main Transport:
Main transport options include a boat or by vehicle on Kirakira itself.
Taxis:
There are taxis in Kirakira.
Internet:
Broadband and dial-up services are available in Kirakira.
Mobile phones:
Mobile phones and SIM cards are available from the Telekom office in Kirakira.
ATMs:
Kirakira has ATM's for BSP and ANZ Banks.
Tours and Activities
Birdwatching in Kirakira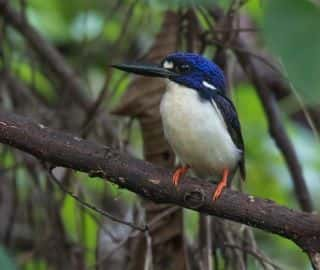 www.solhols.com
Makira Island is home to the most endemic species in the Solomon Islands. Trails around Kirakira are easily accessible for most. A long and steep trek to the Hauta Conservation area and inland mountains, staying in nearby villages on the way, will delight serious birders with species such as the Makira Thrush, Makira Leaf Warbler, Shade Warbler, Whiteheaded Fruit Dove.
Island Hopping near Kirakira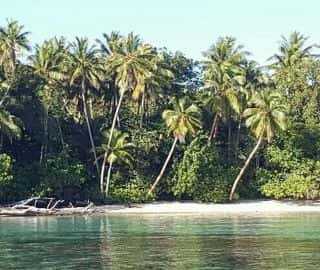 www.facebook.com
You can organise day trips to the Three Sisters, Pio and Ugi Islands, ideal for birding, exploring the villages or simply enjoying the natural beauty. A guide will take you to the villages, where you can soak up the local culture and entertainment. If you are interested in flora and fauna then there are many exciting bird-watching and tropical flower trails in the nearby forests.
Swim and Snorkel near Kirakira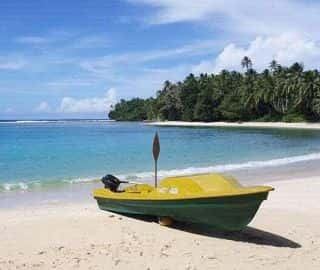 www.facebook.com
Visit white sandy beaches and enjoy some of the best snorkeling in clear pristine clear waters, in easy reach of Kirakira, including the Three Sisters and Ugi Islands. There are also unique surfing breaks and snorkelling. Coral reefs abound, spend hours exploring and see an extraordinary variety of tropical fish, by motor boat from Kirakira Harbour.
Accommodation
Fresh Wind Guest Haus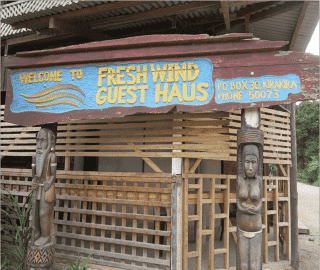 www.facebook.com
The property is centrally located with shops in walking distance. The rooms are clean and comfortable, some with air-conditoning. When in Kira Kira you can enjoy snorkeling in pristine waters, village visits and walks in the lush jungle.
Sea View Rest House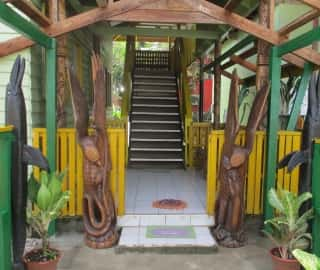 Centrally located at Kira Kira station and 15 minutes from Kirakira Airport. Choose from comfortable Self-contained or Standard rooms that offer privacy and sea views and shared self-catering kitchen facilities. Simply enjoy the authentic Makira hospitality or the hotel can assist to organise a boat tour to 3 Sister Island.