Words of wisdom from families in tourism on International Day of Families
---
Posted on May 15, 2021 at 08:00 AM in General News
---

Photo: Oravae Cottage. L to R: Nagarita Baea, Junior Joe, Joyce Joe, Shemiah Baea, Naomi Baea, Patson Baea
On today 15 May, International Day of Families, we celebrate the hardworking families behind some of Solomon Islands' successful tourism businesses.
We spoke to two families with multi-generations involved in running family-owned properties included in Solomon Airlines 'Iumi Tugeda Holidays' programme.
With international borders closed, Solomon Airlines in partnership with Tourism Solomons and the Ministry of Culture and Tourism launched the 'Iumi Tugeda Holidays' domestic tourism initiative in February to encourage more travel between the islands.
Designed to support the local industry, Iumi Tugeda Holidays offers special deals across 11 destinations in 8 provinces with massive savings on travel throughout 2021 to 31 March 2022.
42 operators including many family businesses are now participating in the campaign which offers savings of up to 50% on accommodation combined with Solomon Airlines discounted airfares.
We asked the Baea family who run Oravae Cottage in Gizo, and the Wickham family who run Qua Roviana Budget Accommodation in Munda about the impact of the COVID-19 pandemic on their businesses, how they operate as family firms, and especially what wisdom they have to share.
Oravae Cottage, Gizo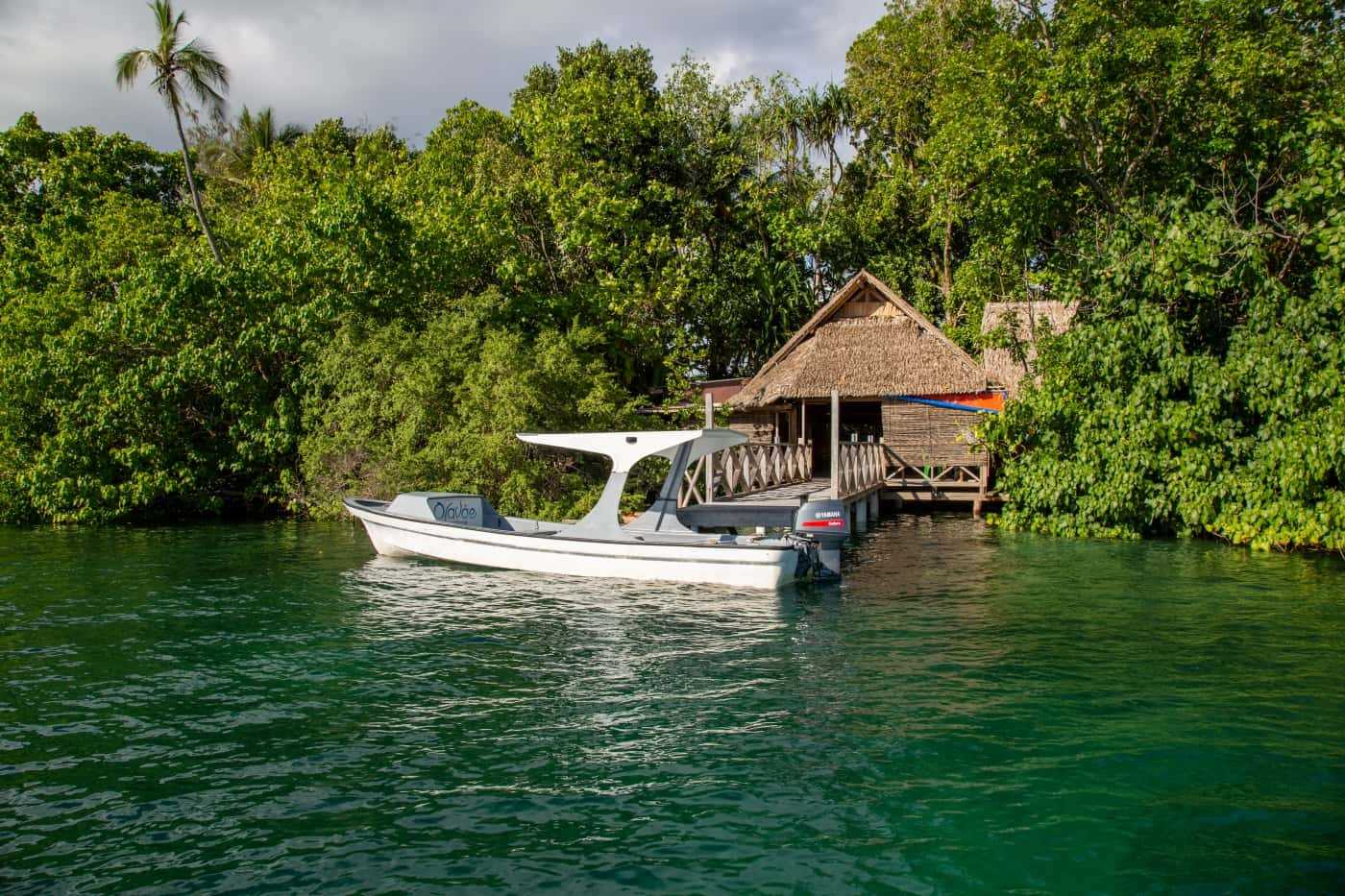 Photo: Arrival at Oravae Cottage in Gizo. Credit: Jason Gagame
A 15-minute boat ride from Gizo township north of mainland Gizo, the Baea family has been running Oravae Cottage on Sepohite Island over the past 24 years.
Daily operations are managed by the entire family team.
The workload is shared according to each family members' ability and passion in the establishment.
"We each know our own responsibilities and we also slot in when there's a need in another area," said the owner of Oravae Cottage, Patson Baea.
"The younger generation gets on with day-to-day activities such as the kitchen duties, organising tours and excursions, arranging shopping trips, and looking after administration matters.
"The older generation make sure that our overall operation runs efficiently and that guests have the best experience that Oravae can offer.
"We are pleased to see the younger generation taking on more responsibilities and still having a passion for the hospitality industry, regardless of the many setbacks we have experienced, especially in the last year.
"They bring us renewed energy, new ideas, and help create a diversity of products, for example setting up the surfing side of our business and tour guiding.
"COVID-19 has been devastating for us as we were just getting our heads above the water.
"Although at first we thought it would be short-term, we realised quickly that this was not to be the case, and as Gizo has no other industry for employment, we understood we were in for a hard time.
"Our strategy has been to keep our family team as motivated as possible by trying to support local events here like the Lagoon Festival, attending the Tourism Forum, surfing events, and for example allowing our chef to take on work for other establishments on a part-time basis.
"We have also looked for opportunities to further our young ones' education by helping them attend any courses made available.
"We have been seeking local domestic market opportunities to create some continuity and have been happy to work with Iumi Tugeda Holidays as another avenue for our marketing.
"In the downtime, we have also focussed on developing comfortable and sustainable accommodation. We are keeping up regular maintenance, and by the end of the year, we hope to be equipped with Wi-Fi for conference purposes and more reliable hot water services.
"Our advice to younger generations interested in building a future in tourism is to keep your passion for the industry strong, as this is a lifestyle choice and not a get rich quick scheme.
"Stay focused and keep it simple. Continue to be honest, hardworking, smart, and creative. The obstacles are many and it can get trying at times to say the least, but if you stick it out the rewards are very gratifying.
"Also don't forget that guests want and appreciate your input and you have so much to give that they can learn from.
"One day, international guests will return. They can learn from your local experience and you will learn to see the world through their eyes.
"Show that you care about your guests and you will make wonderful friends and connections from all around the world.
"These are lessons for family businesses no matter what industry. Keep passionate about whatever it is you decide to do.
"Expect the unexpected and when uncertainty is hovering on the horizon, we need to be flexible and have good communication within the family. This is essential for progress to be made.
"Have regular informal meetings to get an idea of everyone's views, and make sure everyone knows what is happening.
"And for younger generations, remember that transition comes with trust, and trust is earned. Through trial and error and patience, your time will come to carry on from the older generation and to continue the family legacy into the future."
Qua Roviana Budget Accommodation, Munda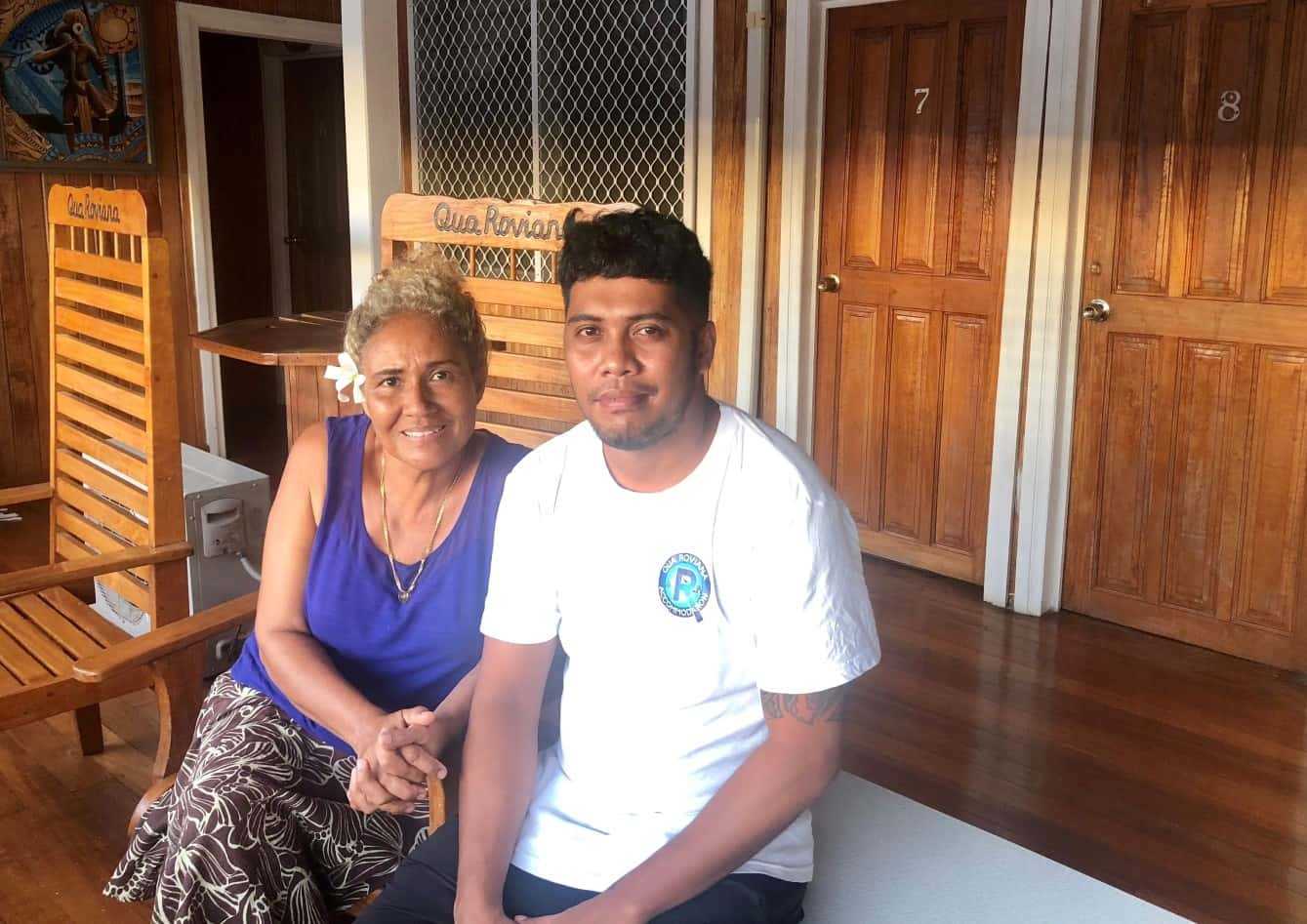 Photo: Qua Roviana Budget Accommodation. L to R: Sarah Wickham and Solomon Wickham
Qua Roviana Budget Accommodation located in Munda has also operated a family-owned business for over 10 years.
"Our mission is simply to provide quality accommodation and associated amenities and services at very competitive pricing," said proprietor Sarah Wickham.
"All of our employees are wantoks, however, the overall management of the business is performed by our son, Solomon, who is young and active. He is assisted by another young employee.
"As the mother and with some experience, I provide guidance, advice, and teaching to the team and oversee the whole operation however I don't spend too much time in the business. My role is to support Solomon and the team," she added.
"I have always encouraged my children to be active in running the business and taking responsibility for themselves.
"I tell them that we the parents, one day will not be around so it is good they are involved and taking over running the day-to-day business to gain experience. This way they are ready and equipped to continue.
"We sent our son Solomon to Solomon Islands College of Higher Education, now Solomon Islands National University, to study business management, and as soon as he graduated, he began to look after Qua Roviana Budget Accommodation.
"Our other children also come up with supportive ideas and their thoughts are also included in the running of the business. It is a very family-oriented operation and as parents, we will continue to mentor and provide them with guidance and support.
"Like every other accommodation operator, Qua Roviana Budget Accommodation lost business as a result of the COVID-19 travel restrictions. There have been cancellations of bookings, especially our international holiday travellers.
"We are feeling the effects and this resulted in our business trimming down on manpower, re-organising working schedules, tighter control on expenses, for example, electricity costs.
"Otherwise we have increased our focus on attracting domestic business travellers - corporate personnel and government officials.
"Munda is a growing township surrounded by a large local population. Labete Station, where we are located, hosts several commercial enterprises. Not far away is Noro township where Soltuna, National Fisheries Development, Solomon Islands Ports Authority, Government officers, and many other private businesses are located. These are important local markets for us.
"Right now we are also undertaking repairs, maintenance, and upgrading our facilities preparing for such a time when everything is back to normal, something we look forward to. We are looking at opening a coffee shop and will soon start work on our new conference room.
"We are also very happy to be part of the Solomon Airlines Iumi Tugeda Holidays, it has been excellent for us and we have received a good number of bookings through the program.
"To our kids, and younger generations working in family businesses, our advice would be to work hard and you will reap what you sow. Above all continue to maintain the integrity of the business, this is very important."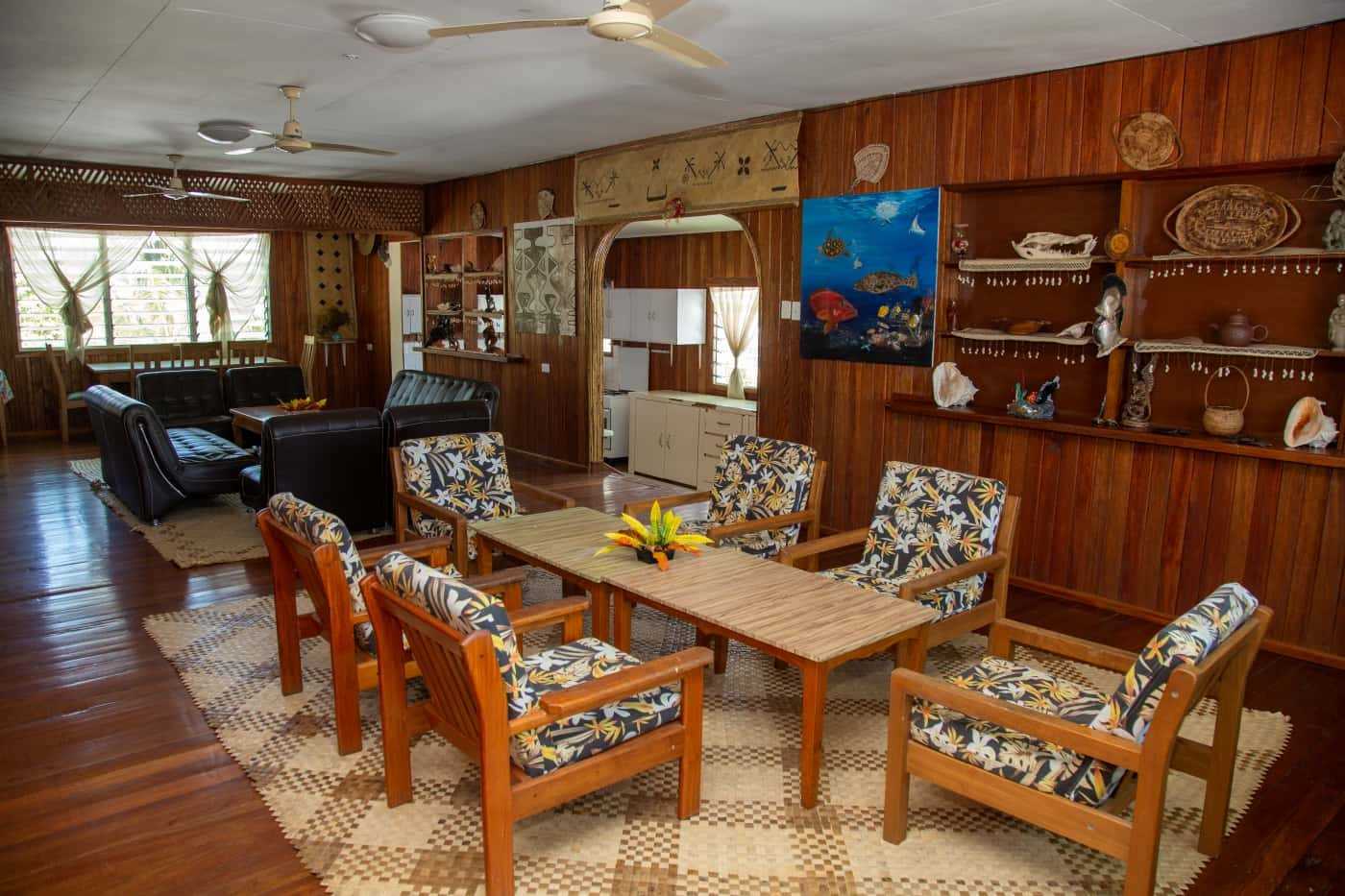 Photo: Shared lounge at Qua Roviana Budget Accommodation. Credit: Jason Gagame
Solomon Airlines Commercial Manager Colin Sigimanu agrees.
"We understand the challenges our local tourism operators are facing and especially those whose entire families depend upon income from their family-owned businesses," he said.
"That is why we launched our domestic tourism initiative and have called it Iumi Tugeda, because with resilience, and by working together we will all come through this difficult period," he said.
Solomon Airlines 'Iumi Tugeda Holidays' packages include return flights with stays from 3-nights to a maximum of 7 nights based on availability.
Depending on individual properties, many also include complimentary inclusions such as airport transfers, daily meals, complimentary guided nature and island tours, and the use of dugout canoes, SUPs, kayaks, and snorkelling gear.
Click here for further details about Iumi Tugeda Holidays, or to book, contact Solomon Airlines Holiday Sales team on (677) 36362 or email [email protected]
Related News Items
Get the latest updates straight to your inbox