Flights from Brisbane to Gizo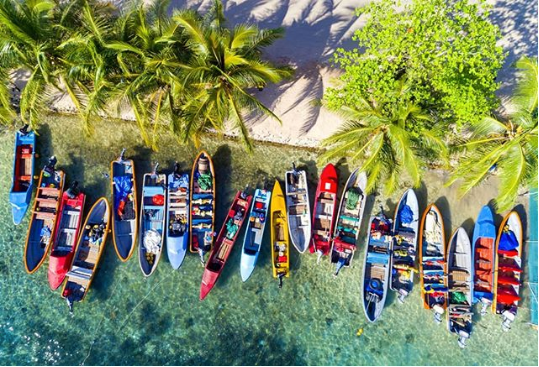 from520AUD*
one-way fares
Gizo has so much to offer with its pristine waters, sundrenched lagoons and many tropical Islands. Known as the capital of the Western Province, flights from Brisbane to Gizo are available via Munda or Honiara. The flight from Honiara to Gizo is approximately 1 hour. Arriving into Gizo Airport is an experience in itself and one of the most picturesque locations to land in the world given its small island setting. On arrival, "Kanoes" take you to either Gizo Town or your chosen Gizo island accommodation.
There is a vibrant open-air market in Gizo which brings the community together, selling local food parcels, fruit and vegetables, stone jewellery and woven baskets. The main street has a range of supply shops however the big draw card for those visiting is the amazing Island hideaways with their rustic "Robinson Crusoe" feel. Its authentic living at its best. Gizo dive sites are famous with endless marine life and Gizo offers a treasure trove of things to do, including hiking up extinct volcanoes, surfing wild ocean breaks, snorkelling the tranquil waters, or island hopping deserted white sand beaches.
Flights to Gizo depart from Honiara (45 minute flight), Munda (15 minute flight), Choiseul Bay (40 minute flight) and Ballalae (20 minute flight).
Fares