Solomon Airlines Returns to Nadi for Easter
---
Posted on March 22, 2016 at 11:04 AM in Schedule Updates
---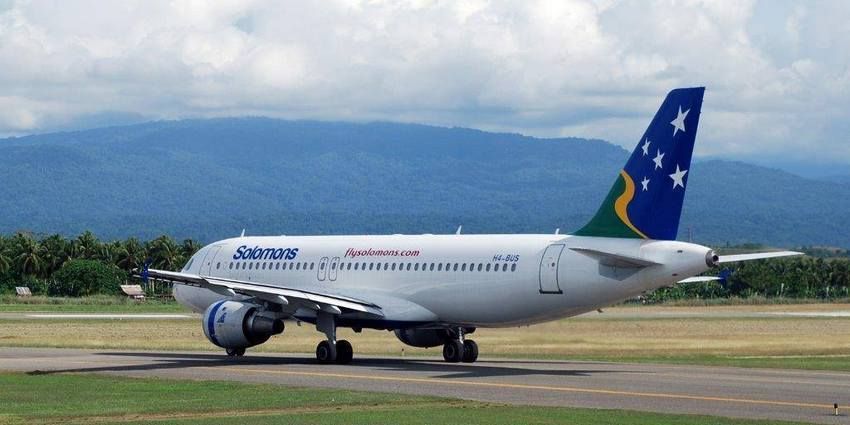 Honiara, Solomon Islands – Right on cue for the busy Easter travel period Solomon Airlines has announced it will resume its Honiara – Nadi services from this weekend (26 March 2016) onwards.
Announcing the news, Solomon Airlines' General Manager Operations & Commercial, Gus Kraus said the carrier had made a decision to suspend its Fiji services on the weekends of 12 - 13 March and 19 - 20 March 2016 in the wake of Tropical Cyclone Winston and a related downturn in travel between the two countries.
This downturn, Mr Kraus, said had also affected other regional airlines.
Moving forward Mr Kraus said Solomon Airlines' Fiji flights were once again available for sale with the first departure ex-Honiara taking place on Saturday, 26 March 2016.
The return Nadi - Honiara service will be operated on Sunday, 27 March 2016.
Solomon Airlines is currently operating its Honiara - Nadi service using a leased Qantas Boeing B737-800 aircraft while it waits for its flagship Airbus A320 to return to service from a full maintenance schedule taking place in Singapore.
"The Airbus is undergoing a complete cabin refit including refreshed upholstery, carpets and curtains for added passenger comfort and all that goes with ensuring that when the aircraft returns we will be good to go for another four-year extended lease," Mr Kraus said.
Solomon Airlines operates its Honiara-Nadi services as follows:
Saturday
Flight number IE 702 HIR 1415 - NAN 1815
Sunday
Flight number IE 703 NAN 1000 - HIR 1200
Related News Items
Get the latest updates straight to your inbox