Solomon Airlines/Qantas Codeshare Bears Immediate Fruit
---
Posted on December 10, 2015 at 11:59 AM in New Services & Partnerships
---
Just weeks after Solomon Airlines and Qantas Airways officially sealed a key codeshare agreement, the benefits of the alliance are already being felt by the Solomon Islands fledgling cruise industry.
Qantas this week operated charter flights ex-Brisbane and Cairns, ferrying a total of 115 cruise passengers to Honiara where they joined Compagnie du Ponant's Le Soleal , which arrived in port on Wednesday.
The return flights ferried a further 136 disembarking passengers back to Brisbane and Cairns.
The 132-stateroom Le Soleal was visiting Honiara as part of a combined Solomon Islands/Vanuatu 'Expedition to the mysteries of Melanesia' program.
While in Solomon Islands' waters, the vessel will also visit Gupuna Village, Port Mary, Santa Ana, Peu and Vanikoro Island before heading towards Vanuatu.
Local operator Tradco Shipping once again played a major role in facilitating the event, coordinating passenger transfers to and from Honiara International Airport and coordinating landside operations with the Solomon Islands Ports Authority (SIPA).
The Tradco activity also included setting up the Copra Shed Arts & Craft Market, a key cultural showcase for the visiting passengers.
SIVB CEO, Josefa 'Jo' Tuamoto said the charter flights were a direct and very positive indication of how beneficial the airlines' agreement will be for the Solomon Islands.
"With cruise companies realising they can now access Honiara via a whole range of different ports serviced by Qantas, this further opens up opportunity for the Solomon islands from the international cruise sector.
"This is an area we have been hard at work cultivating for the last two years with building success as evidenced by the steady growth in the number of cruise companies now including the Solomon Islands in their South Pacific inventory.
"We also need to remember the benefits these visits provide for many local businesses, from fuel and food suppliers to the local shops, transport and tour operators as well as the people who live in the areas visited in the outer provinces.
"This early result underlines just how important this codeshare agreement is for the country and what a fantastic opportunity to boost tourism it represents."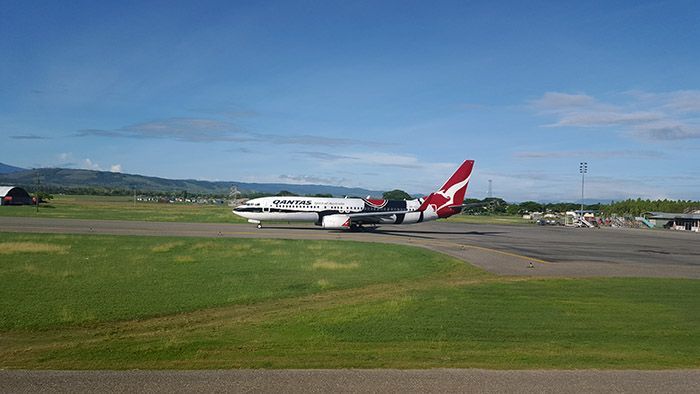 Distributed on behalf of the Solomon Islands Visitors Bureau by Mike Parker-Brown
Related News Items
Get the latest updates straight to your inbox