Solomon Airlines Announces Temporary Grounding For Dash-8
---
Posted on December 13, 2016 at 11:50 AM in General News
---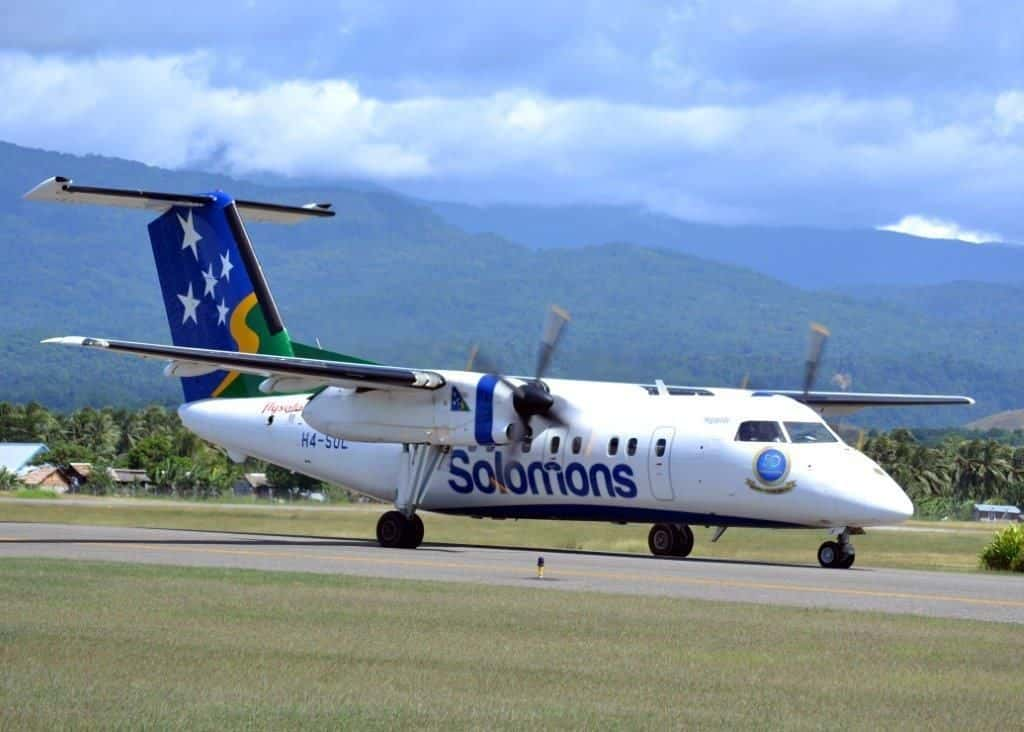 Solomon Airlines has advised its Dash 8 aircraft will be temporarily out of service while the airline sources urgently required spare parts for the aircraft.
An airline spokesperson said it is expected the required parts will be delivered on 16 December allowing the Dash-8 to return to full service by 18 December.
In the interim period services usually operated by the Dash-8 will be operated by the airline's Twin Otter aircraft.
The spokesperson said the airline apologised unreservedly to its valued clients for any inconveniences that may have been caused to their travel plans due to the situation.
"We wish to assure all our valued customers that we are working tirelessly to minimize the impact and all Dash-8 services will be resumed as soon as possible.".
The airline has encouraged its clients to keep in touch by calling the carrier's dedicated toll free telephone number 177 or its sales office, telephone 20152 or 20031.
Related News Items
Get the latest updates straight to your inbox