Solomon Airlines & Air Niugini Agree to Assist their New Melanesian Aviation Partner - Air Vanuatu
---
Posted on March 17, 2015 at 02:09 PM in General News
---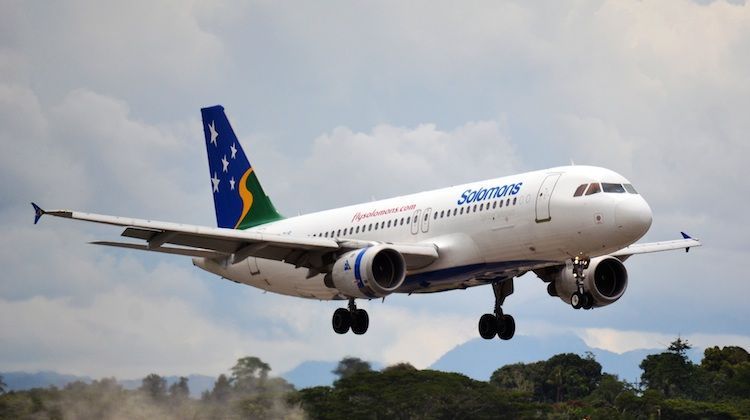 Honiara, Solomon Islands - Solomon Airlines has, after speaking with its new Melanesian partner Air Niugini, agreed to assist its new found partner, Air Vanuatu and its staff and families in whatever way it can after the devastation of Cyclone Pam.
In seeking to ensure that the partnership goes ahead now more than ever before, both airlines have voiced their sincere concerns at this devastation especially considering the effects of lives lost and housing destroyed with no shelter or food and water and the well-being of all ni-Vanuatuans affected in some way or another.
Solomon Airlines went on the say "we are mindful of the effect early in 2014 when the floods tore through Solomon Islands and we were placed with damages to life and well-being in Solomon Islands and especially where the bulk of our workers lived and worked in Honiara so these memories are still fresh in our minds so our hearts go out to our Melanesian brothers regarding this latest devastation."
Both airlines, after conferring, indicated they will be raising funds and goods internally and abroad to ensure all effort is made to assist in whatever small way they are able to.
Solomon Airlines indicated that when commercial flights resume to Port Vila, it will allow goods to be sent to assist families and friends at no cost via air freight with the exception of a small fee to recover costs of paperwork considering no flights have yet landed into Vila of a commercial nature. The airline indicated that all goods will be subject to space each Saturday and this goodwill gesture will continue until the end of March initially to be reviewed thereafter.
Solomon Airlines overflew Vila last Saturday and Sunday due to runway closure with no navaids available and only Army and Air force recovery missions allowed into Vila.
Air Niugini, Air Vanuatu and Solomon Airlines have entered into a tripartite code share arrangement on the Port Moresby/Honiara/Port Villa route.
Expected to commence in June 2015, the code share agreement will see Air Vanuatu and Solomon Airlines utilising an Air Niugini Fokker 100 aircraft on the route.
The code share will form the basis for the further corporation and other similar arrangements promoting aviation collaboration among Melanesian Spearhead Group* carriers.
Final discussions are already underway via emails and direct discussions and the airlines all agreed to have a final proposal for each to ratify by April 2015.
*The Melanesian Spearhead Group (MSG) is an intergovernmental organization, composed of the four Melanesian states of Fiji, Papua New Guinea, the Solomon Islands, Vanuatu and the Kanak and Socialist National Liberation Front of New Caledonia currently as observers. The group orchestrates preferential trade agreements and supports economic development within its membership.
Related News Items
Get the latest updates straight to your inbox