About the Solomon Islands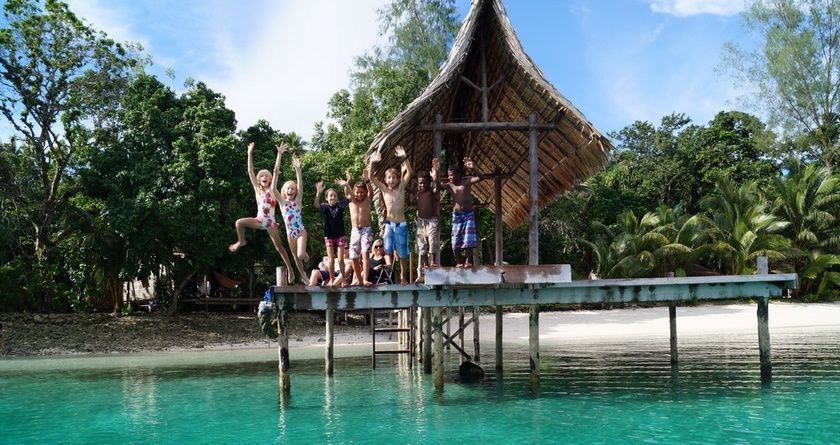 Solomon Islands Location
In the southwest Pacific Ocean, between Papua New Guinea and Vanuatu, is an archipelago of 992 magical islands - the Solomon Islands.
Comprising nine main island groups, this beautiful and mysterious tropical paradise has been inhabited for many thousands of years. First sighted by Europeans in the 16th century, the islands eventually came under British rule but gained independence in 1978. English remains the official language but many different languages are spoken here, with Pijin the most widely used.
The climate is tropical with an average temperature of around 27 degrees Celsius. June, July and August are slightly cooler while November to April can be hotter and wetter.
The country's unspoiled natural beauty and unique blend of cultures make it an ideal holiday destination for those with an adventurous spirit, who appreciate the benefits of getting off the beaten path.
Your gateway to the Solomon Islands is likely to be the international airport at Honiara, the capital, on the largest island of Guadalcanal. Beyond the bustling city, village life on these remote islands remains simple and traditional.
The main islands are surprisingly rugged, densely covered in a tropical rainforest with steep river valleys, picturesque beaches, and two smoldering volcanoes. The outer islands are palm-topped coral atolls and reefs.
The biodiversity is remarkable. Rare wild orchids are just some of the 4500 plant species across the islands. The birdlife is also diverse and exotic, much of it unique to the Solomons. Sea turtles nest on the shores and dolphins and dugong whales can be seen out in the waters. Divers enjoy some of the most pristine waters in the world.
However, the islands are also a paradise for wreck divers. The Solomons were a strategic battleground in World War II. A fierce campaign was fought for 6 months for control of Guadalcanal, turning the sea floor and jungle nearby into a graveyard of ships and aircraft and exciting hiking and diving opportunities.